Scripture and the Spring of COVID-19
The Daily Lectionary is a two year cycle of readings that include a couple of Psalms, an Old Testament reading, a New Testament reading and a Gospel reading each day. I have at times had the Daily Lectionary at the core of my devotionals, but have been away from it for some time in favor of other entry points into scripture. COVID-19 has brought me back.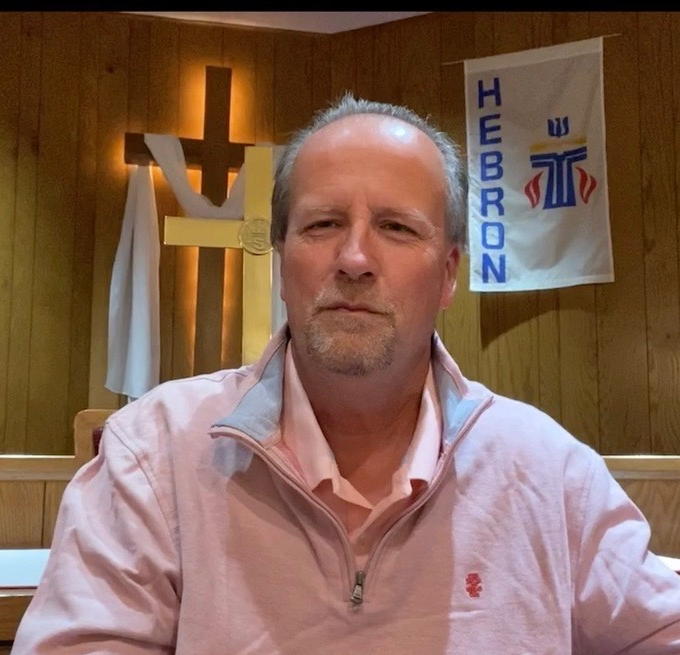 The Daily Lectionary just shows up. It's already picked out. No one is trying to find passages that speak particularly to what's going on today. This actually turns out to be the strength of the Daily Lectionary. It walks in with what it has to offer for today and one listens and hears the timeless words of scripture through the lens of what is happening on that day. I wanted to develop some writing discipline that involved scripture and reflecting on these times to work through what I'm thinking and feeling right now and to have a record of this moment to look back on when I've maybe forgotten what it felt like to be here now.
So, I'm going to dive back into the Daily Lectionary. I'm not intending to try to bring a unifying message out of all the texts. Some days several may jump off the page, other days, maybe just a verse or two from one of the readings. I'm curious. What will scripture offer up each day and how will it speak to these uncertain times. Let's find out.
The devotions will appear below with the most recent listed first.
---
Saturday, May 30, 2020
Starting With A New Heart And A New Spirit
"I will give you a new heart and put a new spirit in you, I will remove your stony heart from your body and replace it with a living one…." -Ezekiel 36:26
"We aren't fighting against human enemies but against rulers, authorities, forces of cosmic darkness and spiritual powers of evil in the heavens." -Ephesians 6:12
The last several days have not been the best in our nation. In the midst of the trauma of our global pandemic, we have experienced another national trauma around race. We can be so beautiful and then we can be so broken. The weight of it all can feel so much that we want to run from it, to look away and hope it's gone when we look back. But even if it does appear to be gone one day, if it's not dealt with, it hasn't really gone anywhere. It's just stepped back into the shadows.
In moments like this we sometimes say, "That is not who we are." It may not be who we want to be, but history argues that at least part of the time, it is exactly who we are. Paul's language is the only language I can think of that puts our struggles in the proper perspective. We are fighting against "forces of cosmic darkness and spiritual powers of evil in the heavens." I don't turn to that language to say it's larger than us and to let us off the hook. I turn to it because it's the only language I have expansive enough to begin to explain the hatred, violence, dehumanization, and ugliness of which we are capable. We underestimate the power of what we are up against at our ongoing peril.
I believe there has to be good news or we are lost. And I do believe that there is good news. These battles threaten to turn our hearts to stone. Stone that becomes set against whoever we perceive to be on the other side. Stone that shields us from the pain of having to feel so much pain. Stone that is not the intention of God for our hearts. "I will give you a new heart and put a new spirit within you. I will remove your stony heart from your body and replace it with a living one…." This is God's gift. A living heart and a new spirit. I need that.
I need a heart that cannot abide racism. Not one that thinks it's a bad idea and wishes it would go away, but one that cannot abide it, has no place for it, does whatever it can to act in opposition to it. One that begins by looking inward to my own prejudices and brokenness. One that does not make excuses and does not grow tired of the need for justice, peace and opportunity for all people – especially for people who are systemically most likely to instead experience injustice, and an absence of both peace and opportunity.
We have so much work to do. What we are up against within us and in our world must be faced. Let's pray for the new hearts and spirits that are our hope for meeting this challenge.
Prayer
When our hearts turn to stone help us O God. We long for that new spirit. Amen.
Morning Psalms 92; 149
Ezekiel 36:22-27
Ephesians 6:1-24
Matthew 9:18-26
Evening Psalms 23; 114
---
Friday, May 29, 2020
We've Got To Stop Singing The Old Song. It's Killing Us.
"Sing to the Lord a new song." -Psalm 96:1
"He is coming to establish justice on the earth! He will establish justice
in the world rightly. He will establish justice among all peoples fairly." -Psalm 96:13
"Light produces fruit that consists of every sort of goodness, justice, and truth." -Ephesians 5:9
"People pour new wine into new wineskins so that both are kept safe." -Matthew 9:17
We have to stop singing the old song.
The song of racism.
The song of cell phone videos showing one atrocity after another after another after another…
The song of division and strife born out of an abhorrence for the wonderful diversity with which God has blessed us.
The song of fear and regret and violence and ugly motives.
The song that sings with false dismay that the seed of death-dealing hatred grows forests of destruction.
That song is so familiar, so ingrained, so woven into the fabric, so stuck in our beings that we can't give it up.
We have to stop singing that vile song.
The psalmist has a new song. It sings that…
God is coming to establish justice on the earth!
God is going to establish justice among all people fairly!
Paul has a new song. It sings of a faithful way of life that…
produces every sort of goodness, justice and truth.
Jesus has a new song. It sings that…
New wine is poured into new wineskins.
New ways of being are poured into new lives.
For a thousand million reasons we have stop singing the old song.
Nothing good comes from it. Nothing.
Sing to the Lord a new song.
Prayer
Forgive our brokenness. Forgive our lack of justice. Forgive us the scourge of racism. Please help us with that new song that holds the promise of goodness, justice, truth and fairness for all people. Amen.
---
Thursday, May 28, 2020
Star Words
"Which is easier – to say, 'Your sins are forgiven', or to say, 'Get up and walk'?" -Matthew 9:5
Our congregation did star words at the beginning of this year. We drew them out of a basket and then the idea is basically to live with the word you draw for the coming year. How does it show up in your life. How might God be speaking to you through the events of your daily life. It's an enjoyable spiritual practice and especially so when it's the beginning of a new year unfolding in front of you, full of possibility.
2020 turned out be be chock full of possibilities.
There are times when it doesn't feel like the world of January is even connected to the world of May in 2020. Do you remember a time when you weren't immediately filled with remorse when you realized you'd just touched your face? Me either. So our star words stepped into a different world and have traveled down the Coronavirus worm hole with us to this new reality. But that's kind of the thing with star words – you aren't supposed to know what they will say to you at the beginning of the year, you let them unfold over the course of the whole thing, whatever it brings.
My word was forgiveness. Forgiveness is a valuable word anytime, but it's a great word when the world is pushing us more and more towards being disagreeable and getting sideways with each other. A man who is unable to walk is brought to Jesus by friends. Given Jesus' reputation they must anticipate Jesus can heal him. First, though, Jesus forgives the man. Then he heals him. The religious leaders who are observing the whole thing are upset more by the forgiveness it seems than the healing. Jesus asks which they imagine to be easier, forgiving the man or telling him to walk.
It's a question of authority for the religious leaders in the story. But it's an interesting question for us to ponder as well. My thoughts go towards the sequence rather than to the degree of difficulty. I believe Jesus can and did do both. But I think there is a reason that when confronted with a man who is presented to have his ability to walk restored, Jesus forgives him before he heals him. In the same way there is a reason in our worship we say the Prayer of Confession and hear the Assurance of Pardon before we hear the scripture read and proclaimed.
Forgiveness clears things away to allow us to do the thing that comes next properly. And I am back to my star word. Forgiveness. I need to pay attention to where I need it. I need to pay attention to where I might give it. Receiving and giving forgiveness may make all the difference in the next step we take, may in fact be the one thing that makes any next step possible.
Prayer
Lord Jesus Christ, Son of God, have mercy on me, a sinner. Amen.
Morning Psalms 47: 147:12-20
Zechariah 4:1-14
Ephesians 4:17-32
Matthew 9:1-8
Evening Psalms 68; 113
---
Wednesday, May 27, 2020
Reclaiming Roads And Relationships
"They were so violent that nobody could travel on that road." -Matthew 8:28
Two men that Matthew describes as demon possessed lived alongside the Sea of Galilee in the country of the Gadarenes. One day Jesus shows up and the two men come out to offer greetings of a sort. "What are you going to do with us, Son of God? Have you come to torture us before the time of judgment?"
Tucked into the description of the men and the details of this circumstance is this truth about the presence of the demon possessed men in this location. "They were so violent that nobody could travel on that road." So here we had a perfectly good road that people had given up on. They took other routes to get where they were going. They had developed workarounds. Probably longer than they needed to go to get from one place to another, but you didn't have to worry about what might happen to you if you traveled the road occupied by these two men. It probably didn't take all that long to abandon the road. It was a nuisance to not be able to use it, but easier to give it over to the demons than figure out how to reclaim it.
Until Jesus arrived. Jesus turns out to be more of a work through rather than workaround kind of person. The way if you will. Our social fabric is so tenuous in places, both physical and virtual, that there is a strong temptation to live our days with an ever-growing list of workarounds. This place and that place become strongholds of that with which we disagree or that which seems to oppose us and we decide we'll just go another way.
On a hillside in the Galilee Jesus showed us another way. You recover the lost roads and the people on those roads a couple of relationships at a time. Have no illusions – it will not be easy and even when successful will not always be well received – the locals came out and assessed what Jesus had done and asked him to leave. They had questions about the cost and the status quo.
Reclaiming the roads and relationships though is a good thing. One fine day you come to a world where you travel on the peaceable road in front of you, following Jesus, in the company of friends.
Prayer
Loving God, challenge us to reclaim the roads where the violence of distrust, disunity, and hatred threaten to take over. Amen.
Morning Psalms 99:147:1-11
Isaiah 4:2-6
Ephesians 4:1-16
Matthew 8:28-34
Evening Psalms 9: 118
---
Tuesday, May 26, 2020
Jesus Is In The Boat
This little story in Matthew is so full of the story of so many people from the disciples to the present who have tried to follow Jesus. Jesus gets into a boat with his disciples. A huge storm comes, but Jesus was asleep. The disciples are sure they are in trouble. They wake Jesus, afraid that they are going to drown. Jesus does a combination of chiding and teaching, "Why are you afraid, you people of weak faith?" Then he calms the storm.
When were the disciples okay? Was it the moment when they woke Jesus up? Was it the moment when he calmed the storm? Truthfully, I think their destiny was in good hands from the moment they chose to follow him, but in this particular story it's right at the beginning, when Jesus got into the boat with them.
If we get into a boat lots of things can happen. We can have a beautiful day. We can enjoy ourselves. We can have the weather turn on us. Things can turn scary and dangerous. The disciples' anxiety increased, not so much because of the storm, but because they underestimated Jesus. Wind and rain are legitimately scary and can surely be frightening when you are in a boat, especially on a boat in the bowl of turbulence that the Sea of Galilee can become because of surrounding geographic features. Jesus, though, is the Son of God.
The storms which threaten us are not always going to dissipate with the ease that the storm that day on the Sea of Galilee did. What will always be true is that we can experience the calming presence of Jesus in anxious times because Jesus is in the boat with us. God did not stand outside of human experience and wish us well. Jesus came to us, lived with us, played, laughed, suffered, cried, gave his life – all for us. God came to us in Christ and got in the boat.
So the boats are experiencing a lot of turbulence these past few months. Some have felt the full devastating force of the storm, some glancing blows, some have even largely avoided realizing there is a storm. There are times when it can be a lot with which to cope. That's a good time to go back to the start of this passage and remember the words "When Jesus got into the boat…." Whatever the lake is like where you are today, Jesus is in the boat with you.
Prayer
Lord, sometimes I am like the disciples in this story. It's too much and I become anxious with concern, overcome with fear. Thank you for being in the boat with me. Amen.
Morning Psalms 98; 146
1 Samuel 16:1-13a
Ephesians 3:14-21
Matthew 8:18-27
Evening Psalms 66; 116
---
Monday, May 25, 2020
Memorial Day
"One generation will praise your works to the next one, proclaiming your mighty acts." -Psalms 145:4
"After Moses, the Lord's servant died, the Lord spoke to Joshua, Nun's son. He had been Moses' helper."
-Joshua 1:1
The stories of God, the Psalmist says, are passed on from one generation to the next proclaiming God's mighty works. People draw hope from this. God has done great things in the past and proclaiming those past things opens the hearts, minds, and spirits of the people to God's activity in the present and encourages vital faith past today into tomorrow.
Memorial Day does something of the same thing. We, the present generation, proclaim the selfless acts of those who have given their lives in the past. People who might have been thought of as ordinary, turned out to be people of extraordinary courageous hearts and selfless spirits. They did it for a cause larger than themselves. Remembering them honors them, but it also opens our hearts, minds and spirits to the possibility that there is something extraordinary possible in what we might otherwise imagine are ordinary lives today. Something which creates hope both now and into the future.
The Joshua story tells us why this is so important. Moses has done everything for the people of Israel for a very long time. Following God, Moses led them in leaving Egypt, guided them through the wilderness, set them up to move into the Promised Land. Moses has died and God has a visit with Joshua. It's Joshua's turn to lead.
The past hands the world to the present. We are Joshua. We've seen the greatness of what Moses accomplished. Now it is our time. We've seen the greatness that men and women who gave everything for our country have shown forth – now like Joshua we are the ones being called. The past we choose to celebrate and remember and pass on is one where people, inspired by a greater good and dedication to others held nothing in reserve. We are writing the story of today, of this pandemic right now. What story do we want to create? What world will we hand to the future?
Prayer
We give thanks for those who inspire us with their courage and selflessness. Help us when we are called on to find these things within ourselves. Amen.
Morning Psalms 97; 145
Joshua 1:1-9
Ephesians 3:1-13
Matthew 8:5-17
Evening Psalms 124; 115
---
Sunday, May 24, 2020
Psalms of Praise, the Couch Sessions
"Praise the Lord!" -Psalm 150:6
"Let us worship God!" -Reese and River
I was reminded again this weekend that the Psalms were not created with the intent that they be read quietly by a solitary person in the still of the early morning. That's so often how I come to them that I sometimes think of them as introspective poems meant to facilitate solemn meditation. If they can do that – and, of course, they can – great, but the message a couple of young children delivered to me this morning is that these are hymns. They are meant to be sung, meant to be heard and meant to be shared in community.
One of the young families from church agreed to take on the Call To Worship for our virtual video worship today. The video begins with the family sitting on the couch arranged from youngest to oldest, River, Reese, mom, and on the end, dad. They are reading Psalm 150. Dad starts and takes the first half, mom picks up with the second half. On the end, Reese and River are sitting quietly through the first three quarters of the reading. The moment comes though, when they hear their cue to get ready. You can see Reese reach over and take her brothers hand, a smile begins to play at the corners of her mouth. Something is about to happen.
Mom and dad join together for the beginning of the last verse, "Let everything that breathes praise the Lord!" And then it happens. Hands joined, Reese lifts her hand and her brothers in it above both of their heads as they stand and say the final line with great enthusiasm, "Praise the Lord!" followed by an equally energetic "Let us worship God!" What an awesome way to be called to worship.
We are transitioning from our expectations of in-person worship and what happens there to the new frontier of worshipping online. There is much to be missed about in person gatherings and the joy of worshipping side by side, passing the peace and singing favorite hymns. But we are discovering that this time is about more than missing things, it is about discovering wonderful new things.
Children are important to us at Hebron. We love them and encourage them to be both seen and heard as much as possible…and yet…it is unlikely we'd ever bring a couch on to the platform, have a family do the call to worship from that couch and experience the joy of Reese and River rising up from that couch, hand in hand, inviting us with broad smiles and excitement to worship God. Well, now that has happened. And our worship is better for it.
Prayer
Thank you for the many ways we can raise our voices and lift up our hearts to worship you. Keep us creative. Amen.
Morning Psalms 93; 150
Exodus 3:1-12
Hebrews 12:18-29
Luke 10:17-24
Evening Psalms 136; 117
---
Saturday, May 23, 2020
God Is Not Quarantined
"The Lord said to Moses, 'Is The Lord's power too weak?'" -Numbers 11:23
"Christ is our peace." -Ephesians 2:14
"'Lord, if you want, you can make me clean.'" -Matthew 8:4
It would be an overstatement to say these three verses came to me randomly this morning. Each passage was picked by some person or people who made up the daily lectionary whenever it was set in place and therefore they were on a path to show up this morning if I happened to be a reader of the daily lectionary. Still hearing the three speak together was not the intention of the authors of Numbers and Ephesians and Matthew. The gospel writer for instance did not leave a footnote that said, "This bit at Matthew 8:4 is only going to make sense if you read a passage from Numbers and Ephesians with it." I see this as one of the beauties of the living word of God. We can show up at different locations at a moment in time and speak it will.
The people in the wilderness in Numbers are tired of manna. They want meat. God tells Moses they will be provided with meat until they are tired of meat as well. Moses questions where all the livestock is going to come from. (It turns out the meat will be birds, not livestock.) God answers Moses' question, "Is the Lord's power too weak?" Paul speaks to division in the early church by teaching that Christ transcends division by bringing, and more basically by "being our peace." A man with a skin disease kneels before Jesus and perhaps surprising himself says with complete belief, "If you want, you can make me clean."
What can God do? Provide. Heal. Bring peace.
How does God do it? Perhaps in spite of our doubt, like the doubt that Moses' expressed. Sometimes in fulfillment of a hope we almost dared not hope as was the case with the man with the skin disease. Even in the face of our divisions, as happened in the peace Paul wrote to the Ephesians about.
God is not quarantined. God does not need to reopen, because God was not closed. God has been on the move all along, providing, healing, offering us peace. It's Saturday morning and I'm getting the worship service prepared to upload to YouTube for tomorrow morning, so we can link it to our Facebook page and our website. If you took that last sentence and handed it to me as I graduated seminary and said here is what you will be doing on May 23, 2020, I would have been deeply confused. If you took that same sentence and handed it to me this past January I might have understood the moving parts a bit better, but still would have been confused. And yet here we are. Unable to gather in the way we've long been accustomed to, but still able to gather. There is so much right now everyday that we can look at and be discouraged by, but look closely and there are so many ways we can see God. God provides, God heals, God brings peace.
Prayer
Remind us today of your majesty. Open our eyes to look past limitations to see you at work. Comfort us in our hardships and difficult circumstances and help us to be hopeful. When there is pain or chaos or uncertainty help us to know your peace. Amen.
Morning Psalms 92; 149
Numbers 11:16-17, 24-29
Ephesians 2:11-22
Matthew 7:28-8-4
Psalm 23; 114
---
Friday, May 22, 2020
Doing Good Things
"We are God's accomplishment, created in Christ Jesus to do good things. God planned for those good things to be the way that we live our lives." -Ephesians 2:10
We can be on a pleasant vacation and turn grumpy with each other. We reach the moment when the irritating thing we do grates on someone else in the family in such a way that our unhappiness with the foible has to be expressed. Even on our best days growing up if you put my sister and me in a station wagon for a trip longer than going cross town, there was a good chance a battle would erupt over encroaching on the wrong side of the invisible, yet very real and highly contested, center line of the car.
As a people dealing with a pandemic, we've been in this anything but a vacation past the point of chafing. We have been in the car too long. In our age of division we were never all sweetness, light and unity to begin with, but we are in too many instances, succumbing to the temptation to tear into one another. We have made navigating a pandemic into an exercise in partisan rancor because our super-power as a people has become partisan rancor.
Paul tells the Ephesians the purpose for which we were created. He does not say we are created to win arguments, to be right all the time, or to get the last word on Facebook. There is nothing about us being granted life so that we could lay waste to one another with partisan political rancor. In the early days of COVID-19, a couple of months back, we flirted briefly with unity, but our search for the middle line in the back seat of life's car has proven successful – we know where it is and we will defend it. We can do better.
"We are God's accomplishment, created in Christ Jesus to do good things. God planned for those good things to be the way we live our lives." We know this is true. We experience a kindness, be it large or small, and it lifts our spirits. We see an opportunity to act in a loving way that helps someone else and when we do it we realize it meant us much us as it did to the recipient of our good will.
We were not intended for division. We were created to do good things. Now is an awesome moment to do that for which we were created.
Prayer
Give us the ability to envision the good we can do today. Give us the will to do it. Amen.
Morning Psalms 96; 148
1 Samuel 2:1-10
Ephesians 2: 1-10
Matthew 7:22-27
Evening Psalms 49; 138
---
Thursday, May 21, 2020
Becoming A Disciple
"Therefore, go and make disciples…." -Matthew 28:19
The way we become disciples is to make disciples. When we are making disciples we are being made into disciples. Jesus gives the great commission to eleven friends, followers who he has poured himself into and the big going away instruction is go make disciples, baptize, and teach.
Every time is a disciple-making time and this time is one of them. What Jesus had spent three years showing these eleven folks standing on a mountain with him was how to love. How to love people so much that you wanted them to feel better physically and you were willing to do something about it. How to love people so much that you wanted them to feel better mentally and emotionally and you were willing to do something about it. How to love people so much that you wanted them to feel better spiritually and you were willing to do something about it. They traveled around with Jesus and they saw how broken people were and how broken they themselves were and they saw Jesus love and heal and lead towards wholeness. When Jesus says "teaching them to obey everything I've commanded you" there wasn't some list of items they were supposed to get people to sign off on – he meant love them and teach them to love.
Now here they were. Disciples who were becoming disciples more and more each day, receiving his charge to make more disciples. People who had been loved and had grown to love the one who taught them and each other, sent forth to love still more. That was the charge. That is the charge.
Prayer
Teach me today to love better and to encourage love, giving thanks always for the love I have found in you. Amen.
Morning Psalms 47: 147:12-20
Daniel 7:9-14
Hebrews 2:5-8
Matthew 28:16-20
Evening Psalms 68; 113
---
Wednesday, May 20, 2020
What We Are Missing And The Blessings That Remain
"God covers the skies with clouds; God makes rain for the earth; God makes the mountains sprout green grass. God gives food to the animals…" -Psalm 147:8-9
I was chatting with some folks last night about some of the limitations of our present circumstance and how we plan for whatever comes next. We were talking about the difficulties and challenges of colleges and universities planning for the fall. The conversation began there, but could have been about churches or businesses or families – any organization, group, unit of people trying to move from this uncertainty to the next with any sort of confidence in a plan. It's hard to do at least in part because we can't say with certainty how this virus will behave in the future or what tools we will have at what time to work against it from our side.
Someone mentioned that at least we had water, electricity, food and WiFi as mostly to be counted on. While this is not true of everyone it is true of many of us. The pandemic is global, but the circumstances in which we must face the pandemic are particular to our location. It is possible to think of what we cannot do because we miss it so much. It is useful to think of what can do and be thankful we are not missing it as well.
It is also useful to think of those who are dealing with the same pandemic concerns amid more difficult personal circumstances. I get on the computer and write, check in with what friends are doing, attend a webinar, watch a video of a favorite song from the 1980's, meet with folks from church – all of that is doable. I go to the grocery and find all that I need and virtually all that I want to eat. I go for a run in my pleasant neighborhood. I celebrate my daughter's graduation from college, differently than what we had envisioned, but it's still there to be celebrated. We worry, as parents, about our son working from home in Chicago, but it's a general worry – we can call him, FaceTime with him, check in and know he's doing okay.
Largely, it's less the survival of an imminent threat that I'm worried about – it's living responsibly and trying to make the best decisions with a number of resources still at my disposal. That's not an optimal situation perhaps, but it's one that is still filled with blessings. I am not a "someone always is dealing with a more difficult situation" person. I don't like comparing difficult situations. Difficult is difficult. I am someone though who has been given much, and in the midst of difficulties, gratitude should still be a part of my foundation and along with it an eye towards the difficulties others are facing and any way in which I might be able to offer support and encouragement.
Prayer
Hear us when we are missing what we cannot do. Remind us of what we are still able to do . Focus us on what we can do to be of service to each other. Amen.
Morning Psalms 99; 147:1-11
Leviticus 26:27-42
Ephesians 1:1-10
Matthew 22:41-46
Evening Psalms 9: 118
---
Tuesday, May 19, 2020
The Farmer
"Consider the parable of the farmer." -Matthew 13:18
I tend to think of this parable being about the seed and the soil. How they interact. How some soil is more prepared then other soil to receive the seed. That the message is about being good soil as best we can and about avoiding being soil that rejects or gives only a temporary home to the seed. I think that is all fair. Hearing about all the kinds of soil it feels like we would aspire to be the best soil possible and that considering how to do that would be a useful outcome to hearing this parable.
It's worth noting how Jesus identifies the parable in his explanation of its content to the disciples. It's not the parable of the various kinds of soil or the parable of what happened to the seed. "Consider," says Jesus, "the parable of the farmer."
What if Jesus is the farmer – what if God is the farmer? A farmer who throws seed around everywhere. On the path. On the rocky ground. Among the thorns. On good soil. Everywhere. That's an optimistic farmer. That's a farmer who is generous with the seed. That's a farmer who recognizes the soil can be a moving target – what might be rocky one day is perhaps wonderfully receptive the next in the world of this parable.
What if the communication form of the parable is an example of the work of the sower? Jesus isn't picky about who listens. He tosses these amazing stories out there to everyone and let's the soil see how it receives the gift. Some might be captivated immediately. Some might stop what they are doing a week from now and say, wait, what how did that story about the farmer go again, I think I set it aside too quickly.
Do I want to be the best possible soil? Do I always want to be prepared to listen? Yes and yes. But I know I get it wrong, often. Makes me very glad for this farmer.
Prayer
Thanks you for your gracious love, forever optimistic, forever generous. Amen.
(The picture is from the pulpit in the chapel at Africa University in Zimbabwe.)
Morning Psalms 98; 146
Leviticus 26:1-20
1 Timothy 2:1-6
Matthew 13:18-23
Evening Psalms 66; 116
---
Monday, May 18, 2020
In Praise Of Nuance
"Why do you use parables when you speak to the crowds?" -Matthew 13:10
I've always understood the unspoken part of the disciples question to Jesus here to be, "Why don't you just say what you mean?" Jesus tells these lovely stories, earthly stories with heavenly meanings, they used to teach us in Whirly Birds and Jet Cadets when we were growing up. The problem is that instead of ending with a now go do this directive, they end with a now what do you think invitation to a considered response. That's great for discussion and working through a variety of outcomes and possibilities, but not totally helpful in directing a movement. Maybe the disciples were thinking Jesus could just say, "Do this thing in the way I'm about to tell you to do it" every now and again.
Jesus' answer is, of course, still somewhat oblique. "This is why I speak to the crowd in parables: although they see, they don't really see; and although they hear, they don't really hear or understand." (v.13) It sounds like he is saying, I tell them puzzling stories because they are confused. Which maybe was exactly what he was doing.
We are, in the Spring of 2020, a people who excel at seeing and not seeing, at simultaneously hearing and not understanding. We find a set of facts that we like and we force every bit of reality to correspond to those facts. We build a narrative and weed out what does not fit the narrative and collect data that reinforces and strengthens it. This results in limited vision – we see what supports and do not see what contradicts – we see and don't see. This results in faulty listening skills – we hear and embrace what we agree with and dismiss what we disagree with – we hear and don't understand.
We have no patience with or time for nuance. Jesus wasn't saying I speak to them in parables because they aren't going to understand anyway. Jesus was saying I speak to them in parables because it's the only way they are ever going to understand. The parables force us to exercise our capacity to engage a story. We are made to work through multiple scenarios and explore a variety of outcomes. The parables don't tell you what to think – they tell you to think.
Jesus was looking past that crowd that day perhaps by a couple of millennia. Sure, it was their message as well, but it feels like we were in his vision. A people in need of the capacity to hold several seemingly contradictory ideas and find a way to work with them. Together. Not to gather our chosen facts, but to listen to the whole of the giant messy story and work at all the frustrating nuance for the meaning within. That's why he speaks to us in parables.
Prayer
Lord Jesus, keep pushing us with stories that puzzle us and force us to think creatively about your will. Amen.
Morning Psalms 94:145
Leviticus 25:35-55
Colossians 1:9-14
Matthew 13:1-16
Evening Psalms 124; 115
---
Sunday, May 17, 2020
A Great Old Chair
"Your throne is set firm for a very long time. You are eternal!" -Psalm 93:2
"God in the sense of the Christian Confession is and exists in a completely different way from that which is elsewhere called divine." -Karl Barth, Dogmatics In Outline
My favorite theologian is Karl Barth. This means that one does not need to in any way have a broad grasp of something in order to enjoy it. One of the elements of Barth that I do think I have a basic understanding of is his belief that God is not an ultimate expression of what we believe God should be. Instead, what we know of God is revealed by God in ways generously chosen by God.
I find this comforting. I would not build a golden calf – my version of God might not be so immediately recognizable as my own creation. But if I was building God it would wind up being as useless as any other idol. The words of Psalm 93 point towards the work that has to be put in if we are going to begin to get the relationship between us and God into any kind of perspective. The language is almost whimsical – God's throne is "set firm for a very long time." My idea of a very long time is the period since March 8, which was the last time we were able to gather for in person worship in our sanctuary. The God of scriptures idea of a long time is…I really don't know…but for our purposes I'll say forever.
This does not have the effect of distancing God for me. It has the effect of putting some of the sources of angst and stress in our present moment in a healthier perspective. There is a lot of energy in communities of faith right now, for example, around how and where to worship, both as we worship together in the virtual world of the internet while we are not able to gather in person and how to go about navigating a return to in person worship when that is finally able to happen. It's all important and we want to be responsible and make choices that are as wise and as safe as they can be, but it's a moment – a very brief moment – in the larger framework of the entirety of history. And longer for God.
God has watched people gather for worship in all sorts of venues in all sorts of varieties of style, garb, volume and emphasis throughout all of history. YouTube versus in person versus Zoom is the source of a lot of energy and discussion for those of us trying to worship right now. I find it helpful to think of God in the heavens comfortably watching from a chair that has some years, well, all the years – ever – on it.
We do our best – as much of the time as we can, we do our best to honor God as we are able. God will be worshipped. God will be praised. We trust that the God who has throughout our history chosen to be revealed to us will continue to do so and will bless and encourage our efforts.
Prayer
Holy God, I praise you who from all blessings flow. Amen.
Morning Psalms 93; 150
Leviticus 25:1-17
James 1:2-8, 16-18
Luke 12:13-21
Evening Psalms 136:117
---
Saturday, May 16, 2020
Good Trees
"A good tree can't produce bad fruit. And a rotten tree can't produce good fruit. Every tree that can't produce good fruit is chopped down and thrown into the fire." -Matthew 7:18
I have days when I am not a good tree. Hopefully I have the occasional good tree day. Actually I hope that I have more good than bad tree days, but it is not a thing to take for granted. I suspect that these verses from the sermon on the mount have been interpreted to mean you are a good tree or a bad tree so be a good tree. Followed by the hammer – there are consequences for bad trees, so not only should you not be a bad tree, but when you think about that fire you should be afraid of being a bad tree.
I don't believe Jesus was a "fear your way to being a good tree" kind of person. Jesus knew people. Lots of people. He was regularly surrounded by crowds of people. He had to be intentional in finding alone time, he had plenty of time in the company of people. He knew the difference it could make if a person was producing good fruit or rotten fruit, how the results of our lives move out from us in ever expanding circles of influence. He wanted to encourage good trees.
I don't think Jesus went around, or was even threatening to go around, chopping us down and tossing us into the fire. I think he might have been suggesting we do it ourselves. If I'm having a bad tree day, or week, or month there will come a point of self-realization where I will see what I am doing. The poor way I am treating people. The lack of love, compassion or grace. Selfishness will be setting up shop in the way I make my choices. Fear, anger, petty jealousy begin to be the rotten fruit that is showing up on my branches. Maybe Jesus is tossing me a lifeline for when that is my experience of myself. Here is an ax, chop that tree down. Start again. Care for yourself, nurture your relationship wth God, tend to the things that access courage, love and a heart to care for others.
A pandemic is a time when it feels like conditions are right for producing bad trees. And yet there are good trees springing up all around us. People caring for people. People embracing the opportunity to make a positive, life-giving difference in the world. We can and will have lousy tree days and be less than proud of the fruit that we produce. But we can make it the desire of our days to grow in Christ, to be good trees, to wait with anticipation for the good fruit that through us Christ will produce.
Prayer
This day I give thanks for the people who have been good trees in my life and who have produced good fruit that has been a blessing. Bless me this day as I long to grow in you into a good and life-giving tree. Amen.
Morning Psalms 92; 149
Leviticus 23:23-44
2 Thessalonians 3:1-18
Matthew 7:13-21
Psalm 23; 114
---
Friday, May 15, 2020
Lightbulbs, Logs, And Vision
"Why do you see the splinter that's in your brother's or sister's eye, but don't notice the log in your own eye?" -Matthew 7:3
We have these lights over the sink in the bathroom. There are maybe five of them, shaped like a ball, all in a row. At some point I replace the ones that are out and all are working. Over time though I am guilty of not replacing them as they go out. Which means that if I'm being especially negligent you can get down to one or two bulbs. At that point my thought is rarely, I should replace these bulbs. Usually, it's why is it so dark in here?
Given the often slow nature of change, we can get used to things that actually aren't that hard to correct. That's how we wind up with a log in our eye. It's irritating at first. We intend to do something about the splinter that's obstructing our vision, but there is always something else to do that takes priority. We get used to it. The splinter grows, and we make accommodations. We squint. We anticipate. We make our best guess if we can't make things out clearly. It keeps growing. We become comfortable with the limitations of obstructed vision.
Then we are talking with a friend, a brother or a sister, like Jesus says. They see something and describe it to us and we know it's not really like that and we can tell why. They have a splinter in their eye. We call it to their attention. We helpfully suggest that if they would take a moment and get the right information, listen to the right sources, read this article, watch this video, figure out that their vision is distorted, they would be clear-eyed and fact based like us. The person with the log in our eye.
Now as much as at any time I can remember it's important that we find less fault with one another and aim towards working together for the common good. In order to do that I need to change some lightbulbs and deal with the log in my eye.
Prayer
Help me to be less critical of others and to work more on clearing my own vision. Amen.
Morning Psalms 96; 148
Leviticus 23:1-22
2 Thessalonians 2:1-17
Matthew 7:1-12
Evening Psalms 49; 138
---
Thursday, May 14, 2020
The Worrisome Tomorrows Of Our Imagination
"Therefore, stop worrying about tomorrow, because tomorrow will worry about itself. Each day has enough trouble of its own." -Matthew 6:34
"Each day has trouble enough of its own." This is a somewhat anti-climatic conclusion to this section of the Sermon on the Mount about worry. It begins with the exhortation "don't worry about your life" and concludes with each day has its own trouble. So, do we not worry about life or do we worry, but keep it in the present moment?
Maybe Jesus would say, try both. Ideally, yes, don't worry, but Jesus knowing us so well, knows the struggle it would be to walk away from worry entirely. We are going to do it. Maybe the goal here at the end is to winnow down our worry a bit. If we worry about todays worries we are worrying about what is actually happening today. If we worry about tomorrow the possibilities for worry increase exponentially. Worrying about tomorrow frees up our imaginations to produce scenario after scenario filled with new and different fodder for worry.
Worrying about tomorrow is like going to a field where the dandelions have gone to seed and stopping to make sure and blow the seeds to the wind. They were going to do that on their own. They didn't need our help.
God takes care of flowers and birds and God will take care of us. Jesus offers us the direction of putting our energy into trust rather than pouring it endlessly into worry. But if we are going to worry, let's worry about the world as it is in front of us and not be drawn into the alluring practice of manufacturing worry as a commodity to be stockpiled and stored. We won't need the manufactured and imagined stuff – tomorrow will have worries of its own.
Prayer
We worry. You ask us not to, but we do it anyway. We are good at it and a lot of the time we can't help ourselves. Help us to heed your call to do more trusting and less worrying. And help us to keep our focus on the realities of the present rather than being consumed with the concerns of the tomorrows of our imagination. Amen.
Morning Psalms 47: 147:12-20
Leviticus 19:26-37
2 Thessalonians 1:1-12
Matthew 6:25-34
Evening Psalms 68; 113
---
Wednesday, May 13, 2020
Learning To Love The Psalms
"The Lord is a safe place for the oppressed – a safe place in difficult times. Those who know your name trust you because you have not abandoned any who seek you, Lord." -Psalm 9:9-10
Early on in these COVID-19 devotionals I shared that I've never been a Psalms person. I haven't disliked the Psalms, but I have struggled to get past the surface with them. Or maybe put better, I've struggled to allow them to get past the surface with me. Here is a sad one. Here is happy one. Here is one where the Psalmist is cranky. There were a handful that were favorites, that I would love to return to again and again, but I would find myself envious when I would read of the depth of meaning some were able to mine in the Psalms.
Maybe I was just waiting for the right situation. If mood rings actually worked, COVID-19 would break them. They would try to keep up, but there is no keeping up with the places our moods can go these days and the speed with which they move from one destination to the next. It has become more obvious to me day by day that the Psalmist would look at this wild ride of emotions and feelings and say, "Welcome to my world."
The Psalms have moved in my reading of the daily lectionary from the obligatory piece that must be done to one of the most anticipated moments. The lectionary repeats certain Psalms. You keep coming back to them every few days. This is the third time since in the past two weeks that the lectionary has directed me to Psalm 9. My former reaction would have been to arrive there this morning and have my inner voice say, "Really? Psalm 9 again?" Today I find myself wondering what I'm going to see that I missed before – that is a welcome shift.
Today these words rose from the page: "a safe place in difficult times"…"you have not abandoned any who seek you". It's a lovely mix of present anxiety, comfort, and assurance in the present because of past grace extended.
Writing about Psalm 9, John Goldingay says, "Our knowledge of God's acts in the past stokes our conviction about what God might do again." I like Goldingay's use of the word "might". Might not in the sense, I think, of God might do something, but in the sense that there are many things beyond my imagination that God might do, part of my sheltering safely in the present is contemplating the possibilities of the nature of that new action.
The Psalms are becoming for me like a good comic book store – keep in mind, I think very highly of good comic book stores. My favorite in the world is The Great Escape in Louisville. Located in a very old building, the place has changed very little since the first time I visited, probably back in 1987. It smells like old comic books, that is to say, it smells like treasure. I like to go in at times, not because I am necessarily looking to buy a particular thing, but simply because of the possibility of what might be there. Giving the once over to the new books hoping for a look. The back issues filed in long box after long box hoping someone will lift them out to the light of day. The quirky collectibles. The gorgeous hardback collections. It's just a pleasant place to be and walk around.
That's what the Psalms are becoming for me, a familiar place that smells like treasure could be just past the next verse. The perfect expression of distress or the needed word of comfort holding its place and waiting to be spotted. For the many who already knew what I'm discovering I can begin to say, I see what you've been seeing all along in the unique beauty of this ancient collection of poetry and hymns. They wait for us. They have gifts to offer.
Prayer
We are grateful for all the ways you reach out to us and speak to us. For the variety of scripture and for the grand story of your love and care for us that it tells. Amen.
Morning Psalms 99:147:1-11
Leviticus 19:1-18
1 Thessalonians 5:12-18
Matthew 6:19-24
Evening Psalms 9-18
---
Tuesday, May 12, 2020
Picker Uppers
"The Lord is merciful and righteous; our God is compassionate. The Lord protects simple folk; he saves me whenever I am brought down." -Psalm 116
I was reading a lot yesterday about guidelines and protocols for houses of worship to consider when they are planning to begin worshipping in person, physically present in the same location again. There wasn't a lot that I I hadn't seen or heard somewhere else in the past few weeks, but seeing it all together was a lot. Then thinking about not just what the differences will mean for how we structure our time together, but what the just out of sight consequences of those changes will be was still more.
I was texting one of our elders about all of this and I suspect was sounding a bit discouraged. The message came back, agreeing that it was complex, but that as a church we would get through this together. It is precisely the word of encouragement I heard early on in this crisis from our Governor and have embraced and been repeating over and over. And which I believe. In that moment though I needed to hear it and it was welcome and pulled me out of the whirlpool vortex of too many things to think about at once.
I find that God works like this a lot. God doesn't typically spell things out in the clouds for me or speak to me in a voice that no one else can hear or make alphabet soup form messages. God has an elder send a text message. A church member with a gift for creating greeting cards sends one with a word of encouragement. People respond to a call to fill up the food pantry with generous donations that allow us to continue to make food available to those in need at that point where there had been almost nothing left on the shelf.
The food pantry shelves will be depleted again at some point. The uncertainty of the return to in person worship and what it will look like and how it will be brought together will still be a challenge. But God sends a sustaining word or action at a crucial moment and I am reminded that our work is a work built on hope and promises that can be trusted. Trusted because they are regularly being fulfilled.
Prayer
Thank you for the people and the actions that pick us up. Help us to not only be thankful for those who pick us up, but help us to be encouragers and picker uppers ourselves. Amen.
Morning Psalms 98; 146
Leviticus 16:20-34
1 Thessalonians 5:1-11
Matthew 6:7-15
Evening Psalms 66; 116
---
Monday, May 11, 2020
Encouraging Words
"So encourage each other with these words." -1 Thessalonians 4:18
The words the people of Thessalonica were supposed to encourage each other with were words about the future when Christ would return. It's a hopeful passage about not mourning as though we have no hope – we do, and it rests in Christ. That's the specific encouragement in the Thessalonians passage.
Sometimes when I'm reading scripture I can be pulled in by the events in a passage. Sometimes the point of a teaching, the power of a miracle, the insight into who God is and what God has done for us…it's really an endless list. Which is what jumped out at me today. Each of the passages is encouraging in a specific way. A glimpse of the nature of God in the Psalms, a word about how best to share God's compassion and love in Matthew, a promise about a future with Christ in Thessalonians, a portrayal of relating to God with reverence in Leviticus.
Some days one passage in the set of readings in the lectionary emerges and stays with me and the others fade a bit into the background leaving the stage for the one. Some days the passages are like an orchestra and they each contribute to the strength of the music of scripture that emerges in the reading.
All of it is why we read the Bible. Reading the Bible because we ought to is, I guess, better than not reading the Bible at all, but the thing that will keep us coming back is not a weighty sense of what we ought to be doing, but a sense of joyful expectation of what we may find when we arrive each morning in its pages. There are words of instruction, hope, praise, reverence, life and love here. When we read and engage them it becomes possible for us to encourage each other with these words.
Prayer
Thank you for the words that together make up scripture. Help us to read, interact with, listen to and be encouraged by engaging the Bible. Amen.
Morning Psalm 97:145
Leviticus 16:1-19
1 Thessalonians 4:13-18
Matthew 6:1-6, 16-18
---
Sunday, May 10, 2020
The Steeplechase
"So then let's also run the race that is laid out in front of us, since we have such a great cloud of witnesses surrounding us." -Hebrews 12:1
I was a runner in high school and college. I was an okay runner. Most of the time I was a middle of the pack person. Once in high school though, I was not middle of the pack. I was awful. Our team was competing in a large meet and it had an event that was rarely a part of our meets – the steeplechase. A couple of us were chosen to give it a try. It was a disaster. I've seen the race run by people who do it well and in that circumstance, it is a thing of beauty. This was not that.
As a distance runner one thing I had never contended with was hurdles. I had run cross country, with it's unique courses, quick turns, trees in the path and streams to get across, but never a hurdle. Now I was to run eight laps with four hurdles on each lap and a hurdle with a water jump on seven of the laps. It went swimmingly. Really. On the last time around, well back with the other runners who were novices to the event, we plodded along worn out and wanting to be anywhere but there. On that last water jump I stepped over the hurdle, jumped in the water and ran out of it with my arms in the air.
I remember two things about that final lap. When the race was over, my coach came to me, smiled, and said, "I never knew you were such a ham." I just smiled back, but wanting very much to say that this was what eight laps of the steeple chase does to a person. The best part of it was coming out of the water on that last lap though. The people watching the race could see we stragglers were having a hard time and so they cheered for us. They didn't cheer for us to win, the cheered for us to get to the finish line. Not mocking cheers, but supporting and encouraging, recognizing that steeplechase was the gift of not a one of us, but appreciating our keeping after it to the end.
We run the race that is laid out in front of us. Some days it something in our wheelhouse and we feel pretty good about our effort. Some days it's the steeplechase and maybe we want to just cross the finish line and have the thing over with – seriously, hurdles on a two mile race, who does that?
More recently maybe the race that is set out before us is keeping healthy at home, quarantining, sheltering in place, washing our hands, keeping our six feet of distance, not doing anything that feels like normal and the finish line is out there, but we can't see it yet.
That's where those cheering folks can be so helpful. That great cloud of witnesses is indeed surrounding us. We feel there presence. They know hardship, they've run the race and they've crossed the finish line and when we are weak, they raise their voices louder to lift us up and carry us forward. We are in a moment when we want to use every resource available to us. So listen. Listen, for the voices of friends and loved ones, who have completed the race, and now call out their support for us, celebrating with us in our joys and sustaining us in our struggles.
Prayer
I am thankful that we are not the first ones to encounter a difficult moment. Thank you for those who have gone before us, for the great cloud of witnesses cheering us on. Amen.
Morning Psalms 93; 150
Leviticus 8:1-13, 30-36
Hebrews 12:1-14
Luke 4:16-30
Evening Psalms 136; 117
---
Saturday, May 9, 2020
Inhabiting The Time
"Earth: Tremble before the Lord!" -Psalm 114:7
Some days it's what there is to do. Tremble before the Lord. It's understandable at any time. Trembling is a natural response to the awesome majesty of the Creator of everything everywhere. Much of the time God is on the edges of our thoughts, we are covered over with layers of obligations and activities, life is in motion and our attention is not drawn to the larger state of things and to our dependence on the grace of One so beyond our understanding.
On occasion though, the other stuff slips away and the immensity of events sweeps all else aside. Stephanie Paulsell, who teaches the practice of ministry at Harvard Divinity School, writes in the May 6 edition of the Christian Century in the Faith Matters column:
"Time has been fearfully compressed in these weeks, with epoch-making changes happening every few days. We've experienced something people living through wars and other harrowing events know all too well: the way history can barrel forward so quickly that it threatens to swallow up the distinctiveness of our lives and press on us its own defining mark."
Much of the structure of our days has been swept aside – what Paulsell calls the "distinctiveness of our lives" and we are left with that large space that the pandemic has carved in our lives. We know what we cannot do because of it, and we have yet to figure out what we are able to do as we move forward. This can leave us paralyzed, not knowing where to begin to do the next thing. It can even leave us uncertain of how we relate to God when much of the way we have done that has been disrupted. One could say it leaves us trembling before God perhaps.
Paulsell suggests that what we have learned again in this time is that we are not solitary figures making our way through the world – we depend on and need each other. Ironically, what we need from each other at present is the courtesy to care by keeping our physical distance. She speaks of the "struggle to inhabit the time we have been given." That gets precisely at much of our discomfort. We knew, at least we thought we knew what to do, up until about two months ago. Then that all came grinding to a halt. We were left to consider what we have been doing, what we can do, and what we would like to be able to do now and into the future. This isn't just passing the time, until something is over, it's an evaluation of what we've been about and what we believe God would have us be about.
Trembling before God can be a natural response to God, but I trust that God is ever ready to move past the part where we are trembling and to be in a less awestruck and more conversational place with us.
I'm finding the birds in my backyard to be central to my inhabiting of my time most mornings these days. Getting to the feeder as the sun comes up, making sure the seed is there for them, that there is water in the bird bath, that they feel welcome and invited. And then watching them from the kitchen window. Tracking who has shown up today. Three goldfinches yesterday – that was unexpected and quite nice. The answers don't need to be huge and all life encompassing. I don't need to decide this morning how all of life will be inhabited for the next year or month or week. But I do enjoy the rhythm of knowing the birds are waiting on me. Rather than tremble this particular morning, I slipped on flip flops, got my feet wet in the dew on the grass walking through the yard, enjoyed the morning chorus of the birds, and experienced the greeting of the Creator.
Prayer
Holy God, you are awesome and powerful, close and companionable. Help us to experience all of you. Walk with us as we inhabit the time we have this day. Amen.
Morning Psalms 92; 149
Exodus 40:18-38
1 Thessalonians 4:1-12
Matthew 5:38-48
Evening Psalms 23; 114
---
Friday, May 8, 2020
Glow
"Moses didn't realize the skin of his face shone brightly because he had been talking with God." -Exodus 34:30
Moses was in a serious conversation with God. Moses had gone back up the holy mountain and was meeting with God about piecing together the literally broken covenant. Moses spends forty days and forty nights in the Lord's presence working out the covenant relationship with God and then down the mountain he came. Glowing. Apparently he doesn't know about the glowing until the people see him and respond to him. Moses' solution is to wear a veil when he is before the people and to only take it off when he went into the Lord's presence.
Moses had to wear a mask when he went out in public. While I've read this passage before, that got my attention in a new way this time, but I digress.
Moses didn't know he needed to shield his face from the people until he saw how they responded to him. Moses was transformed by his encounter with God in a way that was obvious to everyone except for him. It didn't become obvious to him until he considered the way others responded to him.
I think this is how God works in our lives much of the time. We may be the last to recognize the ways in which we are changing. We may, however, be the first to recognize the changes occurring in others. The motivation for living our faith is not to have others admire our glowing faces. Our motivation is to love God and to love neighbor as we love ourselves. To dedicate our days to living out how that looks as much as we can and to get side-tracked from that mission as little as we can.
While we are not looking for it in ourselves, it is a joy to behold in others. When we see acts of kindness, unselfishness, concern for others – the kinds of actions happening all around us right now, we see folks transformed before us, we experience God's presence through the loving actions of others. We are not called to glow. We are called to living out a covenant relationship with God in the reality of God's creation. The transformation, the glowing, will show up in our interactions with another as we experience God's presence in our caring relationships and actions.
Morning Psalms 96; 148
Exodus 34:18-35
1 Thessalonians 3:1-13
Mathew 5:27-37
Evening Psalms 49:138
---
Thursday, May 7, 2020
The Heart Is Doing More Than Growing Fonder
"Brothers and sisters, we were separated from you for a while physically but not in our hearts."
-1 Thessalonians 2:17
I miss Cameron, our son in Chicago. He is working from home, able to do his job, exercise, and has what he needs. He has lived in Chicago for a little over a year now. We've only been to Chicago twice to visit, once in the summer and then just before the pandemic began we were there at the beginning of March. Each time were only there for a few days. We almost certainly would not have been back to Chicago by now if there were not a pandemic and I would likely miss him at times, but this present missing is a more pronounced missing.
Many of us miss in person worship. We are able to worship through the gift of technology. To be truthful when we could walk right into the sanctuary and be together as we pleased, we mostly did not know how much we loved that gift. We see each other on occasion not for a large gathering, but sometimes someone will drop something off at the church, and we will have a quick hello, from a distance.
Paul is writing to the Thessalonians that he wants very much to visit them, but has not been able to make it happen. He acknowledges that the physical separation is hard, but tells them an important truth. "We were separated from you physically but not in our hearts."
What we are learning is the depth of what Paul wrote. If we didn't know before, we know that when we are separated from those we love physically, the bond in our hearts is very likely to deepen. Absence makes the heart grow fonder doesn't quite make the point. Absence makes the heart break a bit, makes the heart yearn for what it misses, keeps what is missed more present in our imagination then we could have realized.
We are learning though the remarkable power of not being separated in our hearts. Our separation isn't an accident, it is a choice. We could be together, but we know how very damaging physical contact could be for not only our church community, but for our entire community. So we do not gather, we do not hug, we do not hold hands as we circle up in prayer, we do not put a comforting hand on a shoulder, we do not sit around a table and share a potluck dinner, we do not pass the peace, we do not walk into hospital rooms of the sick…we do not. But our hearts gather. Our hearts bring all of those activities to mind and all the people we would share them with. Our hearts are learning a new thing and it is hard and it is beautiful. God bless us in our ongoing learning.
Prayer
Help us with what we miss. Thank you for the ability to make good choices about what is best and healthiest for all of us. Thank you for what we are learning about being together despite distance. Amen.
Morning Psalms 47:147:12-20
Exodus 34:1-17
1 Thessalonians 2:13-20
Matthew 5:21-26
Evening Psalms 68; 113
---
Wednesday, May 6, 2020
The People In Need Are All Of Us
"Because the poor won't be forgotten forever, the hope of those who suffer won't be lost for all time." -Psalm 9:18
There is this thing that happens periodically in the gospels. Jesus shows compassion for and attends to those who are struggling. The poor, the sick, the socially unacceptable – Jesus loves and cares for all of them. This leads to questions from the financially secure, the healthy and the socially accepted, first about what they have to give up to follow Jesus and second about why Jesus hangs around with sinners so much.
When people lack needed resources, we struggle for obvious reasons. If I don't have enough food, I will be hungry. Now throw in a pandemic. If I didn't already have enough food, I now am hungry and I'm dealing with a pandemic. If I had just enough food, but it was maybe touch and go week to week, the pandemic comes along and now because of the pandemic, the situation has moved from just enough food to not enough food. I am hungry because of the pandemic. The point being that the folks Jesus is particularly shown in ministry with in the gospels, the vulnerable and those in obvious need, are among those who have special burdens in times like those we find ourselves in now.
Perhaps you are experiencing good health right now. Perhaps you have food on the shelves, access to all you need and no immediate concerns about how or where you will get more. Perhaps you are not part of a group that is on the margins of what is considered acceptable. Here is what I believe. It's our call as people of faith to do as much as we can for those experiencing obvious needs with which we can help. Jesus did it and I think scripture points us towards doing all we can for one another.
But there is this other thing. The question is not why does Jesus hang around with the wrong people so much and devote so much time to helping those who are hopeless. The question is why do I so often read these stories like those are not my people, like that is not my tribe. I am the wrong people. I am hopeless. I need Jesus' attention.
The beauty of the church at its finest is that it is a collection of all of us together experiencing life in a number of ways at any given moment. We all, every one of us, need Jesus. Through God we receive what we could not manufacture or create from within ourselves. Need is the precise word. We need Jesus alongside of us. And we need to do what we can for each other. Not to figure out who the vulnerable are in a circumstance and ostracize or move on from them, but stand with them and do what we can on their behalf. Because it is the loving thing to do. Because it is the compassionate thing to do. Because it is the Christlike thing to do. Because together we are the body of Christ and the vulnerable are not someone else, they are us.
Prayer
Help us to have our hearts and our eyes open to obvious needs where we can make a difference. Thank you for caring for our obvious needs. If this present moment is one where we feel hopeless, hungry, lost or abandoned, please help us. If this present moment we feel the presence of hope, an abundance of any sort, a strong connection to our faith…help us to share it. Amen.
Morning Psalms 99; 147:1-11
Exodus 33:1-23
1 Thessalonians 2:1-12
Matthew 5:17-20
Evening Psalms 9; 118
---
Tuesday, May 5, 2020
Salt and Light
"You are the salt of the earth…. You are the light of the world." -Matthew 5:13-14
People assembling to applaud front line medical workers when they get off work.
Parents and teachers working together to help their children finish the school year.
Leaders making hard decisions that they can be sure someone will use as a political ad against them in the future.
Those making cloth masks to donate to helping agencies and institutions who are scrambling to find materials to keep those who they serve and those who work for them safe.
Children using their artistic skills to fashion cards and letters of encouragement. (I got one of those and it was wonderful.)
Older folks setting aside the joy of the hugs of grandchildren.
People donating food and making monetary gifts to assist those placed in precarious circumstances by this pandemic.
People of faith who have adapted to gathering for worship online and checking on each other on the phone in place of the face to face gatherings that could once be taken for granted.
Many who are not having the spring they envisioned, not able to celebrate mile-marker events in their lives as they had hoped, but are finding ways to be there for each other and to make the days memorable in spite of the circumstances.
The cashier at the grocery store wearing a mask, standing behind a recently added plastic barrier, ringing up one full basket after another, still finding it within themselves to say, "How are you today?" in a way that conveys they really mean it.
Caring hearts that reach out to those who might otherwise be forgotten in the midst of it all – checking to see if there are needs, knowing that a basic need is conveying that another person remembers you and is concerned.
These are the salt of the earth and the light of the world. Where are you seeing salt and light? How are you able to be salt and light?
Prayer
Thank you for salt and light that makes all the difference in difficult days. Help us to be salt and light for someone this day. Amen.
Morning Psalms 98; 146
Exodus 32:21-34
1 Thessalonians 1:1-10
Matthew 5:11-16
Evening Psalms 66:116
---
Monday, May 4, 2020
The Lord Remembers Us
"'Come on! Make us gods,who can lead us. As for this man Moses who brought us up out of the land of Egypt, we don't have a clue what has happened to him.' Aaron said to them, 'All right….'" -Exodus 32:1-2
"The Lord remembers us and will bless us…." -Psalm 115:12
Sometimes, it can feel like God has forgotten us. God has not forgotten us, but it feels that way. And we sometimes act on or respond to that feeling because it can be so real.
The people acted on it in the wilderness. Moses had been gone for some time. Up on the mountain, conversing with God, receiving the ten commandments. What they knew was that he was gone and the fears began to pile up and they began to ask themselves if maybe they had seen the last of Moses. Maybe God wasn't going to lead them on their journey anymore. Acting on that fear of being forgotten leads to a decision to build a God.
The Psalmist says, "The Lord remembers us and will bless us." Why do you tell someone that they will be remembered and blessed? At least in part I suspect you do it because someone feels that they have been forgotten and will not be blessed.
It is hard to wait at the base of a mountain for a leader who may not return when you are in the wilderness and you don't know what is going to happen next. Someone has to say the words of the Psalmist. We have to be reminded that the Lord remembers us and will bless us. Aaron had a bad moment. The people came with their fear and their uncertainty and when they said make us gods, his response was not the Lord remembers us, it was assent. "All right."
Action for the sake of action runs the real risk of being more than not helpful. It can move us farther from where we want to be, farther from where God is going. Our moment in time is not entirely without parallels to the people in the wilderness. There is uncertainty, fear, a pent up desire to do…something. It is hard when the something the situation actually calls for is dwelling longer in the uncertainty. In that moment, into that anxiety, the Psalmist speaks: The Lord remembers us and will bless us.
Prayer
When anxiety builds and answers seem far off, help us to know that we are remembered. Amen.
Morning Psalms 97; 145
Exodus 32:1-20
Colossians 3:18-4:18
Matthew 5:1-10
Evening Psalms 124; 115
---
Sunday, May 3, 2020
Rest For Awhile. Right After This.
"They departed in a boat by themselves for a deserted place. Many people saw them leaving and recognized them, so they ran ahead from all the cities and arrived before them." -Mark 6:32-33
One of the greatest, or at least one of the most widely known of Jesus' miracles, was the result of a botched retreat. The disciples were just back from a mission and had made their report to Jesus. Jesus, likely seeing that they had given all they had to give, suggests taking some time away. "Come by yourselves to a secluded place and rest for a while." (6:31) Probably a great idea except everybody in the tri-state area is watching Jesus movements because they all have a miracle they need performed in their lives. Short of that, they are at least curious to hear him speak. So while the disciples and Jesus are making their quiet getaway in a boat, people from all over the countryside are making a beeline for where the boat seems to be headed, aiming to be there to welcome them when they reach the shore.
"Come by yourself to a secluded place and rest for awhile." Imagine how great those words felt to the disciples. Like hearing, good job, now let's stand down and go get some coffee and read some books. Let's go pray for our concerns, rather than being consumed with everyone's concerns. A secluded place. Rest.
Do those words resonate. You may, right now, be in a somewhat isolated place, keeping your social distance from others, not congregating in the places you might normally enjoy and feel comfortable. It's likely though that isolation doesn't feel like seclusion and necessary social distancing doesn't feel like rest. It's good to know that Jesus invites us to these things. Jesus knows we need them and wants them for us. Jesus needed them for himself.
It's also both good and challenging to know that Jesus will ask us to wait on those things if the need arises and it's at all possible. When the boat pulls up at the retreat center a mass of humanity, overflowing with need was waiting. "Jesus arrived and saw a large crowd, he had compassion on them because they were like sheep without a shepherd." The sort of thing a good shepherd would notice straight away, right?
Where Jesus sees a need, he invites the same followers he encouraged to get some down time to join him in ministry. "You give them something to eat." Rest and renewal becomes another lesson and more work. There is a trust at work here on the part of Jesus' followers. They dont' understand everything he asks of them – read the gospels, that's clear. Generally speaking though, they try. When he says rest, into the boat they go to head for a deserted place and when they get there and it turns out to be more work, they are confused about what to do, but not unwilling.
Steven Curtis Chapman has a song about the Christian life with the refrain, "This is the great adventure." It is. There is nothing better. No one better to be following and no time better to do it. In for assignments, in for resting, in when it's confusing, in when it seems impossible, in when we are exhausted and Jesus turns to us and says, "You help them." Not an easy adventure. A great one.
Prayer
Help me to trust you for rest when I need rest and to answer your call to love and serve when you give it. Amen.
Morning Psalms 93; 150
Exodus 28:1-4, 30-38
1 John 2:18-29
Mark 6:30-44
Evening Psalms 136; 117
---
Saturday, May 2, 2020
The Place Where God Is Present
"They should make me a sanctuary so I can be present among them." -Exodus 25:8
"Jesus traveled throughout the Galilee, teaching in their synagogues. He announced the good news of the kingdom and healed eery disease and sickness among the people." – Matthew 4:23
"'Come, follow me," he said, 'and I'll show you how to fish for people.' Right away they left their nets and followed him." -Matthew 4:19-20
An iPhone and an Instagram account has, over time, convinced me that I am a photographer. I enjoy taking pictures and playing with the lights and shadows to make the grass appear greener and the sky appear sometimes blue and sometimes ominous. It is possible that my most frequent subject is the church I pastor. Our building's core, the sanctuary, was built on this site in 1858 and has been modified with a couple of additions over the years, but has never lots its basic beauty as a small country church. Even in these days when the metro area has come to find it and it has become a small suburban church it's beauty and charm remain in tact.
I'm not the only one who loves the church building where much of my life as a person of faith is focused and shared with others aiming to follow Jesus. We get attached to these holy places. I think God knew we needed them. When the divine instruction comes that the people should make a sanctuary so that God could be present among them, I could be wrong, but I feel like God had our needs in mind more than God's needs. God created a world, a cosmos, where God could be present among us. The building was for us to set aside space specifically for interaction with the holy. God knew our capacity for distraction, our often questionable attention span and perhaps said, let's have a place where the primary purpose will be the relationship between Creator and created.
Maybe we've fallen too much in love with our holy places.
People of God regularly have conversations about "taking the church into the world" and "getting outside of the walls of our buildings." Jesus did not struggle with this at all in the gospels. He traveled throughout the Galilee. He taught in their holy places. And he taught outside of them. He walked along the shore of the Sea of Galilee in the office of some fishermen and speaking the language of their vocation invited them to come with him and fish for people. It worked. He didn't have to get them to the synagogue first for classes or worship – just follow me and the adventure was on.
I am really looking forward to the time when we can be together in our building on the ground that has become holy to this community of faith over the years. I know a lot of us are looking forward to that day. And I do think that there are special experiences of God that take place in our building, in your building, in houses of worship for communities of the faith I practice and the faith others practice. I'm just learning something I thought I already knew. God is not in any of those places waiting for us to come and visit. God is inside of those places and outside of those places and wherever there is a place, there is God.
Prayer
God of all creation, we are thankful for individual communities of faith and places that are dear to our hearts. We are also thankful that you are not bound in any of those places, but that you are in all places at all times, in the hospital rooms of those without family by their beds, in the homes of individuals and families making it through this time of staying at home, in our work places where the strain of financial hardship is real for many in these days,, in all the places of our comings and goings. Even as you walked along the shore of a small lake in the Galilee, so walk with us. Amen.
Morning Psalms 92; 149
Exodus 25:1-22
Colossians 3:1-17
Matthew 4:18-25
Evening Psalms 23; 114
---
Friday, May 1, 2020
Binge Watching and Gift Bringing
"Give to the Lord the glory due his name! Bring gifts!" -Psalm 96:8
Binge watching television shows has become a sport in these past several years and with the rest of life being largely cancelled or postponed during the Coronavirus, it's presently about the only sport that is in season. Last night, between 11:30 p.m. and 3:00 a.m. – because time of day is becoming increasingly irrelevant – I watched the first season of Ricky Gervais' dramedy After Life.
Gervais' character, Tony, is a middle-aged man who has suffered the loss of his wife of twenty-five years. In the course of the story we watch a small group of friends help Tony find his way back to wanting to live. On trips to the cemetery to visit his wife Lisa, he meets an older widow there to visit her husband, Stan. In one of their conversations she tells the despondent Tony that there is more to life than our own happiness – that in fact our happiness may sometimes begin in our capacity for bringing happiness to others. "Were not just here for us," advises Tony's new friend. " We're here for others. All we've got is each other."
My thoughts turned to our shared journey through COVID-19. There are so many layers to the wreckage created by this virus that it's a challenge to find anyone who is not impacted by it in some way. We would likely say, some have been impacted more profoundly than others, and while I'd agree, I'd also make the case that it's not a competition and that grief is grief and that one sort being smaller than another doesn't diminish the reality of its existence.
I woke up to this short verse in Psalm 96 this morning. Two words jumped out – "Bring gifts!" What if we don't feel like bringing gifts? What if we'd like for someone to give us a gift that is something other than another day of a pandemic? Giving a gift can be great fun, but what if we just don't have it in us right now? "We're not just here for us. We're here for others. All we've got is each other."
Now I'm thinking of all the folks who are bringing gifts. Medical folks and essential workers – bringing gifts. Those who brought food for the food pantry at our church because it's emptying out as quickly as we fill it up – bringing gifts. Teachers, figuring out how to teach and care for their students through a computer connection – bringing gifts. You see the pattern – name some gift bringers. God created us with gifts, and good times or challenging times or heartbreaking times, we find purpose and possibility in sharing them. A basic part of the way we are here for us, lies in how we are here for each other.
Keep pressing forward. If possible, bring gifts.
Prayer
Gift-giving God, help us express our gratitude for life, each other and your good creation by seeking to share our gifts. Amen.
Morning Psalms 96: 148
Exodus 24:1-18
Colossians 2:8-23
Matthew 4:12-17
Evening Psalms 49; 138
---
Thursday, April 30, 2020
The Mysterious Future Cloud Where God Resides
"The people stood at a distance while Moses approached the thick darkness in which God was present."
-Exodus 20:21
Our governor gave a tentative date for the reopening of a variety of services in the state of Kentucky during his daily 5:00 p.m. visit with us yesterday afternoon. On the list was Houses of Worship, with a May 20 date for reopening. Some things are opening sooner, other things are a little further away, but the general motion is towards returning to something.
For communities of faith this promises to be an interesting moment. First, none of us will be going back to what we left. It won't be as though we had church on March 8, left, for reasons beyond our control couldn't come back for a couple of months and then, on whatever date we actually do return (I'm hearing that May date as tentative as opposed to absolute) we will resume as we were before all the inconvenience. We will not. We will learn more in the next few weeks about the expectations our gatherings will need to satisfy to be as healthy as possible, and then we will have to work to figure out what that looks like in each of our contexts. But it will not look like March 8.
We can respond to this in a couple of basic ways. Let's call one The People and the other Moses.
"The people stood at a distance while Moses approached the thick darkness in which God was present."
The future and our new situation in it is the place where I imagine God will be present. It's a bit of a dark and foreboding place right now. We were not unhappy in the past. We wouldn't argue that it was perfect, but it was familiar and lots of our friends were there and we had settled into a way of being together that worked. There will be a part of us that will want to go with the people who stand at a distance from the future and want to continue on as best we can as though none of this has happened. That would be all well and good except that in our story, God, the point of everything, is in the dark cloud. The dark, mysterious, unknowable without going towards it, rather unsettling and even frightening cloud. That dark cloud. The future.
Let me be clear. I am not talking about coming back to in person worship or not. There are health issues at work here and my belief is we pay very close attention to those health issues and understand that we will not return to in person worship before we have done all that we believe is necessary and more to create a place that is safe for those who want to gather. And there will be those when that day comes who may feel that it is not time for them to do that yet and that will be as wise and appropriate a choice as possible for those who make it because worship is not about intentionally placing yourself in a situation where you imagine there is a good chance your health is being put at risk.
I am talking about the foundational reality that whatever comes next, it will be different. We don't know what all those differences will be at this point – some will be dictated by healthy practices in our new reality, but some important ones will have to do with what we have learned about ourselves and about how we have been community in this in-between time. We have found things here that we might be tempted to leave behind in the wilderness when in fact they could serve us well in that mysterious future cloud where God resides.
It's understandable why the people held back. Moses walked into God's mystery and unknown. In the attempt to follow Jesus we understand both the people and Moses, but we know that with God is where we want to be.
Prayer
The future can seem daunting and make us tired before we get there. We can find so much that was great in the past, sometimes more than actually was great. Walk with us God and help us to keep moving towards you. Amen.
Morning Psalms 47; 147:12-20
Exodus 20:1-21
Colossians 1:24-2:7
Matthew 4:1-11
Evening Psalms 68; 113
---
Wednesday, April 29, 2020
"He existed before all things, and all things are held together in him." -Colossians 1:17
I love those grocery carts outfitted with the makings of a plastic car complete with a steering wheel so that kids can "drive" while the adult with them shops. They are especially fun when the child is into the driving and the cart is turning to go up a new aisle – the child cutting the wheel hard to make sure they don't end up crashing into the boxes of instant mashed potatoes.
When I become convinced that more than can actually be possible depends on me, I am that child, driving that cart.
This verse from Colossians is one of my favorites from all of scripture. It is one of the most sublime, profound, mysterious and cosmic verses in the Bible. One could spend a long time contemplating what it means that all things are held together in Christ. It's also one of the most practical verses in the Bible. If all things are held together in Christ, and I believe they are, then all things are not held together by me or by any of us, which I don't believe, but which I sometimes appear to act as though it was so.
Don't push the analogy to far. I don't think our actions have nothing to do with the way our lives play out. I believe what we do matters. Our choices and how we act on our choices matter. How we love God, others and ourselves matter. How we embrace justice and do not abide injustice matters. All of that said, when I begin to imagine that the only thing between the world crashing into the mashed potatoes or safely rounding the bend is up to me, I've lost track of my place in things. All things are not held together in me.
This isn't a call to fatalism. When we say we will get through this together it does not mean that we'll get through this if we do nothing and just assume God will figure something out. Instead it means that we will get through this together, not one of us heroically carrying the rest of us to safety, but all of us lovingly carrying and being carried – as God made us to be and do – as needed until we've reached the future, the next joy and the next challenge.
In the meantime I find freedom in this earliest of Christian hymns, a meditation on the Messiah. Christ is the fabric of reality. At its core that is the essence of truth. Somedays it feels like the world will be just fine. Somedays it feels like it's all falling apart. Hear the good news: All things are held together in him.
Prayer
We give thanks for Christ, your Son, our Savior. We rejoice that in him all things are held together. Hold us together today. Amen.
Morning Psalms 99: 147:1-11
Exodus 19:16-25
Colossians 1:15-23
Matthew 3:13-17
Evening Psalms 9; 118
---
Tuesday, April 28, 2020
We've Never Been Here Before
"Come close and listen, all you who honor God; I will tell you what God has done for me." -Psalm 66:16
One of the most useful times to be intentional in looking for God's presence is when it seems like things are going poorly, far from the way we would have hoped for or envisioned. It is also a good time to remember past difficulties and how we were able to move through them – how God was present to us in hard times.
"Come close and listen," says the Psalmist. "I will tell you what God has done for me."
We are where we have never been. This pandemic is a new place. Everything associated with it is new. It's restrictive. Much that we want to do we can't. It's destructive. The plans of many have been altered forever – you can't retrieve the days of this spring. It's devastating – people are losing their health, their lives, their livelihoods. It's not happening to one group of people in one place and other people in other unaffected places can come to the rescue and help. It's happening to everyone in pretty much every place and somedays you are the rescuer and some days you need to be rescued, but no one is getting to take a pass on the impact of the Coronavirus.
It is for certain a time to mourn, a time to be angry, a time to grieve, a time to be frustrated, a time to feel helpless…all that and more. It's also a good time to carve out a moment, maybe daily as a practice, to tell what God has done for you.
A small example. It is a huge loss for folks who are accustomed to going to church to not be able to do that. As so many people are missing so many things, we miss that. And yet…we have these crazy phones that can do amazing things. Record and edit video. Upload those videos to the internet. Our phones – that's right, our phones – are allowing us to gather virtually and do what we cannot do in person for the time being. This is a thing God has done for us.
The idea is not to try to paper over every hurtful, awful thing with smiley faces. It is to invite us to know that in the midst of our anxiety, confusion and hurt, God hasn't gone anywhere. God is still with us and there are still blessings and when we are intentional in looking for them, we will discover more than we imagine.
Prayer
When life is hard remind us that you are still walking with us. Comfort us. Encourage us. Help us to seek you out amidst the hurt and disappointment, the grief and confusion. Help us to remember your faithfulness in the past as we aim to navigate the present. Amen.
Morning Psalms 98; 146
Exodus 19:1-16
Colossians 1:1-14
Matthew 3:7-12
Psalms 66; 116
---
Monday, April 27, 2020
Anxiety And Yard Sales
"Throw all your anxiety onto him, because he cares about you." -1 Peter 5:7
Our Presbyterian Women at Hebron have the best yard sales. I am not going to debate this point. They do great work welcoming in and fellowshipping with the community and in raising the funds that support their mission work and projects in the church. One of our folks loves to remind me that once in a sermon I said that the kingdom of God was like a Yard Sale. It's possible the analogy only goes so far, but, after years of experiencing our PW yard sales, I stand by the idea.
The first yard sale weekend after I was called as pastor I anticipated a few tables which instead turned out to be every table in the Activities Building carefully positioned and then covered over with every manner of thing that one could imagine. One could have a steady flow of foot traffic taking home treasure after treasure and after a day and a half of this you can sometimes look out at the tables and wonder, "Has anyone bought anything?"
Anxiety works similarly to the stuff on the tables at our Yard Sales. You may give your best effort to doing as Peter suggests, throwing all your anxiety on to God. That is, you think you have. Then you look up and you've got tables full of anxiety. What happened to all the throwing you've done? Have you even touched the stuff? Is it even possible to throw ALL your anxiety anywhere?
On Saturday afternoon at the end of our Yard Sales, there is a person who will often come who works, I think, with Scouts. They have a store somewhere that will use the stuff. He brings a trailer and what's left goes to him. All of it. We pull together all of the unclaimed treasures and we pack them out to the flatbed trailer and, in what can seem like a miraculous transformation, the Activities Building is empty, the tables are put away, the stuff is gone.
The way I read this passage, God wants to stop by with a flatbed trailer and empty out the Activities Building where we are storing our anxiety. If this feels like a welcome image to you today, just rest with it for a moment.
The Coronavirus has created a bumper crop of anxiety – there has proven to be more than enough for everyone. It can seem like the one thing we cannot imagine anyone else wanting, we are stuck with it. When you feel that way, picture God pulling on to your street with that trailer. Throw your anxieties on. Breathe.
Prayer
Thank you, great God, for knowing what we need even before we ask, but help us to ask and to trust in your provision and your care. Amen.
Morning Psalms 97; 145
Exodus 18:13-27
1 Peter 5:1-14
Matthew 1:1-17, 3:1-6
Psalms 124; 115
---
Sunday, April 26, 2020
It's All Participation Medals
"Because God's faithful love toward us is strong, the Lord's faithfulness lasts forever." -Psalm 117:2
"Give thanks to the God of heaven – God's faithful love lasts forever." -Psalm 136:26
Both of these Psalms agree – God's faithful love lasts forever. Psalm 116 says it repeatedly as a refrain following lines recounting God's actions of saving the people across time. I believe they believed that God's faithful love lasts forever. I believe also that God's faithful love is a forever thing.
And yet I wonder…. I wonder if part of the reason we would repeat time after time that God's faithful love lasts forever is not because we are stunningly confident at all times, but because we must, in the face of all the adversity that continuously shows up in new and creative ways in life, remind ourselves that God is there, God is forever, and that the God that is there forever loves us.
I preached a sermon this morning where I stated that I believe that perfection and holiness are not the same thing. Perfection as a goal can become a means of saying, "Why bother?" If we can't be perfect why put a bunch of effort into it. And who measures what is perfect and what is imperfect?
Holiness is different. Holiness is opening ourselves as much as possible to God in our midst and aiming to live towards God's holiness by aligning ourselves with God's will and God's ways. It's still no easy thing to do, but we don't give up when we have a less than holy day. We seek to be more in sync with God's holiness tomorrow.
In the same way, doubt is not same as faithless. If I repeat to myself regularly that God faithful love lasts forever, and if I do that because sometimes it's hard to imagine that God's faithful love is going to sustain me through Tuesday…I think God is okay with that. I have faith perhaps that life between here and Tuesday will be hard, but repeating the truth the Psalmist shares reminds me that I have greater faith that God's faithful love will last forever.
There is no Faith Olympics. There is no podium. You don't have to measure yourself against anyone or finish ahead of anyone. It is every single last one participation medals. Participating in the journey of life. Participating in the adventure of faith. Participating when it's sunshine, light and the salad days. Participating when it's the Spring of COVID-19. Whatever this day brings, keep repeating the truth to yourself…
God's faithful love lasts forever.
Prayer
When life is great, we give thanks for your faithful love. When life is difficult, painful, and challenging, we give thanks for your faithful love. Thank you for your faithful love. Thank you that it can sustain us today, tomorrow and even for forever. Amen.
Morning Psalms 93; 150
Exodus 18:1-12
1 John 2:7-17
Mark 16:9-20
Evening Psalms 136; 117
---
Saturday, April 25, 2020
Anyone Tired This Morning?
"Whenever Moses held up his hand, Israel would start winning the battle. Whenever Moses lowered his hand, Amalek would start winning. But Moses' hands grew tired." -Exodus 17:11
"Like Moses in the desert
When the battle ran long
Hold up my arms
We can go at this together
When my arms aren't strong"
-Hold Up My Arms by Andrew Peterson
Anyone tired this morning?
Maybe tired like you would like to sleep a little bit longer.
Maybe tired like you are worn out with sleeping a little bit longer and long for the return of normal days with a normal schedule.
Maybe tired of worrying about the unique problems of these days of the Coronavirus that weren't even on the radar two months ago.
Maybe tired of at one and the same time feeling like you are doing more than ever while also feeling like you aren't doing nearly enough.
Maybe tired of the sameness of the days and the potential for who knows how many more of them.
Maybe tired of being a teacher without a classroom in which to teach.
Maybe tired of being a teacher when you thought being a parent was enough of a teaching position all on its own. Now math too?
Maybe tired of not being able to hug grandchildren.
Maybe tired of it being Saturday and knowing that there won't be physical, in person worship at your church again this week. You know it's the right thing, but today it just makes you tired.
Maybe tired of grieving over the loss of a friend or loved one.
Maybe tired of worrying about bills and work and money.
Maybe tired of worrying about the health of loved ones.
Maybe tired of worrying about your own health.
Maybe tired of worrying.
Maybe tired of wondering what your dreams will be like if you can get to sleep.
Maybe tired of not actually walking into a restaurant.
Maybe tired of political division being the one thing that refuses to be quarantined.
Maybe tired of something not on this list that you want to write in below.
Maybe tired of the Spring of COVID-19.
Moses was tired. When he held up his arms the battle went great. When he put them down the battle went against his people. Moses must have felt a lot of pressure along with the tired that was dragging his arms down. Aaron and Hur got him a place to sit and came alongside of him and held up his arms. Literally held up his arms.
Anyone tired this morning? Be open to sharing your weariness with those who are sharing the journey with you. I've been blessed with a few notes and texts of encouragement this past month, some of which have come just at the right time to lift my arms that bit I needed to move on while tired. It's a wonderful gift to receive. And it can be wonderful gift to give. Being tired is part of this thing. It's not going away on its own, but to borrow from Andrew Peterson, we can go at this together when our arms aren't strong.
Prayer
For all the ways we are tired, we long for rest, Holy God. Give us the strength for the day. Bless us with those who will hold up our arms and help us to look for those who are in need of care and support from us. Amen.
Morning Psalms 92; 149
Exodus 17:1-16
1 Peter 4:7-19
John 16:16-33
Evening Psalms 23; 114
---
Friday, April 24, 2020
Unity And The Common Good
"Whenever anyone asks you to speak of your hope be ready to defend it. Yet do this with respectful humility, maintaining a good conscience." -1 Peter 3:15-16
We are discovering in our social distancing sojourn how blessed we are with various technologies and with social media that allows us to be connected from one living room to another – staying connected and still keeping our healthy at home distance. These technologies and platforms have become increasingly important to us the longer the crisis has gone on.
This has not made them perfect. The shortcomings that have always been a part of social media have not gone away. In some instances they have actually become enflamed and worsened. Division and discord are not exclusive to the in-person world and in fact may be more obviously prevalent in online interactions.
There are the honest mistakes. Someone makes a comment, intending it as a joke, but we can't hear how they said it, we can't see the look on their face and it reads differently to us in words on a computer screen than it would if it was spoken with a smile by a person in front of us. There are plenty of pathways to miscommunication.
Then there is the intentional stuff. People become bold when there seems to be no immediate consequence to voicing our words and ideas. We say things quickly without thinking them through. We discount the other persons ideas and become frustrated with the slightest hint of disagreement with our closely held beliefs. We see things said by friends and wonder if they are actually the people we know. And, if we are the slightest bit reflective, we may wonder how often we come across in ways that would not be the way that we would want to present ourselves to others.
The churches receiving 1 Peter did not have to deal with social media, but they did have to deal with being social and civil with those around them. They were counseled to demonstrate respectful humility and to maintain a good conscience. That's a useful word to us. There is enough division and enough disagreement – we have those commodities covered. Today would be a great day to add to our unity, our empathy and to a deep desire to come together for the common good.
Prayer
Loving God, help me to be constructive rather than hurtful and to build up rather than tear down. Amen.
Psalms 96; 148
Exodus 16:23-36
1 Peter 3:13-4:6
John 16:1-15
Evening Psalms 49; 138
---
Thursday, April 23, 2020
Searching For Manna, Spring 2020
"Everyone collected just as much as they could eat. Moses said to them, 'Don't keep any of it until morning.'" -Exodus 16:19
"Bless the Lord! The God of our salvation supports us day after day!" -Psalm 68:19
Moses instructs the people to only gather enough manna for one day. Being Moses, he turns out to be right of course. If they get more it ends up being just enough for the day. If they get less it ends up being just enough for the day. Six out of seven days the process repeats. Get what is needed for the day. The Psalmist points towards this rhythm, proclaiming that God "supports us day after day."
If I was out there amongst the people the first day the manna fell I feel sure I'd likely make the same mistake scripture reports many of the people made. Let's just see if this stuff keeps. Having enough for one day would be good. Having enough for a couple of days, maybe even for a week would be better. It would only be wise to take the initiative and do the extra work and gather enough and more if it was available.
The manna did not keep. Only on the day before the Sabbath would the manna be okay for two days. The manna was God's provision for the day and the next day you started over and relied on God's provision again. To restate when the next day rolled around you did not rely on your wise foresight and prudent planning, you relied on God.
I'm not against looking ahead and getting ready for a day beyond this one. It really is a wise and prudent practice. I don't think this story is a cautionary tale against preparing for the future. It's about basic reliance on God. Jesus teaches the same thing in the Lord's Prayer – give us this day our daily bread. Jesus also said it's a good practice to let the days worries be enough for the day.
We are in a long stretch of days. Dates are set for when we will begin to try to begin to do what comes next. May 1…May 15…June 1 – our leaders are doing their best to tend to our safety and at the same time move us back more towards a new version of the normal we used to know. There are predictions that the virus may fade and then return in a second wave in the fall or next winter. Let's say it out loud – that's a horrible thought.
So people work very hard to find treatments, cures, vaccinations and we pray for their work to be fruitful. We begin to plan for multiple possible futures. Some clearly preferable to others.
Each day though, we get up, we greet our Creator and we go looking for manna. We cast our eyes around for what we need for the day. Tomorrow, no matter what the status of the fight with the Coronavirus is, we'll do the same thing. We'll rely on God.
Prayer
Holy God, thank you for your provision. We confess that some days it is harder to summon up the energy and the will to search for the manna you provide. Grant us the energy and the will we need for today. Amen.
Morning Psalms 47; 147:12-20
Exodus 16:10-22
1 Peter 2:11-3:12
John 15:12-27
Evening Psalms 68;113
---
Wednesday, April 22, 2020
God Is A Rebuilder, God's Blessings On The Rebuilders
"The Lord rebuilds Jerusalem, gathering up Israel's exiles.
God heals the brokenhearted and bandages their wounds." -Psalm 147:2-3
I watched a video this morning of a man who had been sick with the Coronavirus being wheeled out of the hospital, still with a long way to go, but on the improve. He'd been on a ventilator. His family had experienced several losses already, but he has turned the corner and is going to another facility for further rehab.
The staff of the hospital where he'd been, was lining his way out, clapping and cheering for him. Outside, between the doors of the hospital and the vehicle, which would take him to the next stop on his recovery journey, were more assembled hospital folks and a few friends and family members (at a safe distance still). The hospital staff was letting loose with quite a roar, you could change the visual to a Saturday afternoon at the local YMCA soccer field just after a goal and you would have an idea of what it sounded like.
My first thought was how uplifting it must have been for the man to be celebrated in this way. How encouraged I hoped he felt. It was so positive and good I watched it more than once. About the third time through it dawned on me that the folks doing the cheering needed that moment of celebration for themselves as much as they needed to give it to that family.
They are working and working and working and probably running into much that is hard, difficult and painful. They aren't seeing a lot of folks who were in the condition this man was in, get to improve, get better and leave the hospital better than when he got there. They needed to roar and smile and clap.
We can think of God in lots of ways. Here in Psalm 147 we are told that God is a rebuilder. That's different than a builder. A rebuilder puts things back together that have come apart. That can be a much more difficult process than putting things together for the first time. But God heals the brokenhearted, bandages the wounds of the exiles…rebuilds Jerusalem.
I'm seeing the image of God in those cheering folks outside of that hospital. They are rebuilders. They are fighting uphill against a monster of an opponent and they surely want it to be over, but they are not giving up. They are working against that which would tear down. Rebuilding. Thanks to all of them. Y'all go ahead and cheer, long and loud. I'll be here tearing up and cheering along with you and for you.
Prayer
Thank you for not giving up on us and for always being about rebuilding. Thanks for the rebuilders that help put our lives together when we need it and for giving us opportunities to be rebuilders as well. Amen.
Morning Psalms 99; 147:1-11
Exodus 15:22-16:10
1 Peter 2:1-10
John 15:1-11
Evening Psalms 9; 118
---
Tuesday, April 21, 2020
Psalms In The Temple, Songs In The Living Room
"Sing to the Lord a new song, because he has done wonderful things!"
Music is magic. Music reaches place that nothing else reaches. Words that might seem trite or pedestrian become profound and fraught with meaning when set to the right music. Music knows how we feel, sometimes better than we do. Who hasn't reached out to a friend, asking them to listen to a song because it says what we are feeling but can't put into words. And while music with words is great, music is such a great communicator it can do all the heavy lifting on its own – no words needed.
The Psalms are a hymnbook. A collection of songs to be used in worship. They have spoken to many readers over the years without musical accompaniment, but imagine them in a context of a worship gathering. Maybe climbing up, literally climbing up, from a surrounding valley to worship in the Temple in Jerusalem two or three thousand years ago.
The Psalms of Lament – did the music make the heavy words of sadness, grief and abandonment even more intensely real? The joyful Psalms of praise – did they become a soaring celebration when set to music?
It's appropriate and welcome that so many musicians are offering their gifts in spontaneous online videos to offer support and encouragement in these troublesome times. It's kind of an awesome version of finding a quarter under a cushion in the couch. I was scrolling on Facebook the other day and there among the political posts was a "live" video Amy Grant had recorded from quarantine. Amy, looking kind of stay at home disheveled as the rest of us, sporting a Nashville SC soccer jersey, a problematic shock of hair refusing to stay out of her eyes, sitting in a chair in what might have been her living room. She said a few words about how thankful she was for all the medical folks going above and beyond right now and then she sang a song accompanied by herself on acoustic guitar. Musicians give us an offering of their talent which touches us and inspires us to give what we are able as well.
Sing to the Lord an old song that says something you need to say. Sing to the Lord a song that doesn't have any words, but says what's traveling around in your mind and in your heart. Sing to the Lord a familiar song, or one that maybe doesn't exist yet that you are just now creating.
Sing to the Lord a new song.
Prayer
Thank you for music and for those who share their gifts. Help me to sing the song I need to sing today. Amen.
Morning Psalms 98; 146
Exodus 15:1-21
1 Peter 1:13-25
John 14:18-31
Psalms 66; 116
---
Monday, April 20, 2020
It's Twensurday, Again
"Thomas asked, 'Lord, we don't know where you are going. How can we know the way?'" -John 14:5
Monday for pastors – at least for this one – is a "review of what just happened and a look ahead to what will happen next" kind of day. A day for practicing the illusion of control over how things will unfold. What stragglers are left from the week that was that still need resolution? Anything new and needing attention in what happened in the previous day's worship gathering? What's on the calendar for this week and what's the text for next Sunday looking like?
These are pretty much adorable relics of the world prior to six Sundays ago. The calendar has rebelled and made every day Twensurday, becoming obstreperously resistant to former necessities like planning or having any idea what will happen next. To paraphrase Thomas a bit, "Lord we don't know where you or we are going. How can we know the way?"
It is in reassurance to our lostness, not any effort to exclude someone not asking the question, that Jesus reminds us he is the way. Also, the truth and the life. Which is great to know. It does little to change the facts on the ground, I'm still a lot rudderless in my present navigation process, however it's important to realize that I don't have to find the way, truth or life and impose them on reality on my own. In fact, if I ever thought I could do that, I was wrong. It's Monday and today as everyday, Jesus is the way, the truth and the life and that is a strong measure of peace in the chaos.
Prayer
Holy God, when days begin to blur into one another and planning calendars are best useful for propping things up, remind me that the best place to begin to look for guidance is with you. Amen.
Morning Psalms 97; 145
Exodus 14:21-31
1 Peter 1:1-12
John 14:1-17
Evening Psalms 124; 115
---
Sunday, April 19, 2020
A Healthy Practice
"Let every living thing praise the Lord! Praise the Lord." -Psalm 150:6
Psalm 150 has thirteen lines and in every one of those lines you will find either the words "praise God" or "praise the Lord." Offering praise to God is a theme that runs throughout the Psalms, but just to put an emphatic point on it, Psalm 150 closes the collection out with multiple exhortations to praise our Creator.
I feel like this is a message God has been trying to get me to notice. The scripture that I preached on this morning, so the scripture I've been living with this week, is the first nine verses of 1 Peter. It's a greeting that combines a recognition of the suffering of the letters recipients along with a reminder that, still, they "rejoice with a glorious joy that is too much for words." (1:8)
A lot of my focus has been on the way things are different, more challenging, more difficult and uncertain in these Coronavirus days. All true, but the call to praise the Lord and be a rejoicing Easter people is important and I believe a step on the pathway to staying mentally, physically and spiritually healthy.
God does not need my praise. God will be fine if I let a day or several go by without gratitude and thanksgiving, but I will not be okay. Praising God keeps in front of me the truth that God is there to be praised. We are not alone. Praising God puts reality in the proper framework. When I am praising God I am maintaining an awareness of God's love in Christ for the creation and of the experiences of beauty, grace and truth that God provides each day. Even on days that were not so great.
Praising God is not putting on a happy face to try and fool God because God needs placating. Praising God is putting the most important relationships in the proper perspective. In so doing it helps to lift up the every present joy we have in God, even if, as 1 Peter 1:4 says, "it is necessary for us you [for us] be distressed for a short time by various trials."
Let every living thing praise the Lord!
Prayer
Thank you, good and gracious God, for every way I know you and experience your love. Amen.
Morning Psalms 93;150
Exodus 14:5-22
1 John 1:1-7
John 14:1-7
Evening Psalms 136; 117
---
Saturday, April 18, 2020
The Merits of the Shortest Route
"The Lord is my shepherd, I lack nothing." -Psalm 23:1
"When Pharaoh let the people go, God didn't lead them by way of the land of the Philistines, even though that was the shorter route." -Exodus 13:14
"We live by faith and not by sight." -2 Corinthians 5:7
One of my favorite things to point out about the story of the Exodus is that it does not take forty years to go from Egypt to the Promised Land. It's a short trip – have a look at a map. The author of Exodus perhaps anticipates the question of what took so long by explaining that God chose not to lead the people by the shortest route. The shortest route would have taken the people through the land of the Philistines and that could have led to a war the people were not prepared for so God led them, miraculously let's be clear with a cloud and fire so no mistakes could be made, by "the roundabout way of the Reed Sea desert." (Ex. 13:18) They would finally cross the Jordan into their new home forty years later. So, yeah, not the shortest route.
Psalm 23 is a favorite, probably the favorite, among the Psalms for the majority of folks. It begins with a simple declaration. "The Lord is my shepherd, I lack nothing." It's a statement of trust. A sheep is completely in the hands of the guidance of the shepherd. Where to sleep, where to eat and how to avoid becoming the victim of wild animals with bad intentions, that's what the shepherd provides. The shepherd is ever-present helping the sheep to navigate life, day by day.
Paul agrees with the Psalmist. Paul would understand the choice made in the Exodus of looking to a cloud during the day and fire by night if he trusted they were placed there by God, rather than picking a destination and heading for it directly. We aren't living or walking by what we can put our eyes on, we are trusting our course, through faith, to God.
In the abstract, these are powerful and uplifting lessons that counsel trust in God. In April of 2020 they are meaningful guidance for the days ahead. When will we get to life that looks anything like what life was like before we began following the instruction to stay home most of the time? When will we be able to go to work again, school again and church again? When will folks be able to graduate, get married, go play on the playground at the park, attend sporting events, plays and movies? There is a short route, we could do it tomorrow. The short route appears not to be the best route. Not the safest, not the most sustainable, not the route that takes best care of the community that is all of us.
We will get there. Many people are doing many hard jobs to position us to get where we all want to go. We are living with uncertainty and disruption, tempered with hope and faith that wherever we are, God is there with us. Which is the best possible company – our God is a good shepherd.
Prayer
When we feel lost and become impatient, calm us, comfort us and continue to be our Good Shepherd. Amen.
Morning Psalm 92;149
Exodus 13:17-14:4
2 Corinthians 4:16-5:10
Mark 12:18-27
Evening Psalms 23;114
---
Friday, April 17, 2020
Easter With Room For Ambiguity
"Very early in the morning on the first day of the week, the women went to the tomb, bringing the fragrant spices they had prepared. They found the stone rolled away from the tomb, but they went in, they didn't find the body of the Lord Jesus. They didn't know what to make of this." -Luke 24:1-4a
"But Peter ran to the tomb. When he bent over to look inside, he saw only the linen cloth. Then he returned home, wondering what had happened." -Luke 24:12
Lent has always been a long stretch in the liturgical wilderness that culminates with the dramatic events of Holy Week and finally leads to the return of the banished for forty days hallelujahs on Easter Sunday. Easter Sunday was not just happy or uplifting songs. It was soaring music that majestically spoke the truth of the resurrection of our Lord. All true and all appropriate. But there's more. Easter has rarely allowed room for the more. This year the more had its day.
The women went to the empty tomb and "didn't know what to make of it." Peter went to the empty tomb and "returned home, wondering what had happened." This is not the Easter of two thousand years of church history. This is not Easter that has been smoothed and glossed and honed to the point where it's joy, joy and more joy from beginning to end. This is Easter that confuses and creates as many questions as it answers.
At fifty-six years old, I'm partial to the Easter we normally have. After nearly thirty years of ordained ministry when Easter rolls around I'm ready to celebrate. But if the people who were present for the greatest day in the history of the world were a little taken aback by what was happening, perhaps a somewhat more subdued, introspective Easter is appropriate, particularly in the place we find ourselves this year.
Maybe we need an ambivalent Easter hymn. One that is thrilled that the tomb is empty, but totally uncertain of what to do about it. One that greets us with the news that the best thing that could ever happen has happened, and sends us on our way with our hearts full, but uncertain about our next steps. A post-Easter world is the world of the risen Christ. It's also the world of friends, family and followers who don't know what to make of it and who wonder what has happened. Both things are still true.
Prayer
Loving God, walk with me in this world where Easter is true and help me to discover what that truth means for how I make choices and live my life today. Amen.
---
Thursday, April 16, 2020
Doubt
"When they saw him, they worshipped him, but some doubted." -Matthew 28:17
At some point we may have said or thought, "If I could just see Jesus and hear Jesus talk to me I could believe so easily." That was not the experience of the eleven people closest to him in the world immediately following his resurrection when he was present with them. Some worshipped. Some doubted. It doesn't go into detail, but it wouldn't surprise me if some who worshipped also doubted and some who doubted also worshipped.
Doubt is always going to be part of the math of faith. The eleven people closest to Jesus on earth were with him. And some doubted. It didn't render them incapable of loving him, following his instructions or serving him. But they still had to deal with their doubts. Jesus gave the great commission to eleven people he had spent much of his time and energy preparing for exactly this work, standing before them after his resurrection and there were harboring some doubt.
They also were harboring a lot of faith and a desire to do what he asked. We know this, because they did it. Doubts and all. If you find yourself doubting now or at anytime on the journey, it's not a character defect. You don't have to figure out how to eradicate all doubt from your life. You could be standing on a hillside with the risen Christ and you might still have some doubt. It's okay. Alongside of the doubt, you also have faith. Perhaps doubt is a sign of faith trying to grow.
Prayer
Loving God, I want to be honest with you about all things. Help me to be honest with you about my doubt. Strengthen my faith. Amen.
Morning Psalms 47; 147:12-20
Exodus 13:3-10
1 Corinthians 15:41-50
Matthew 28:16-20
Evening Psalms 68; 113
---
Wednesday, April 15, 2020
How Do We Live Here?
"After Sabbath, at dawn on the first day of the week,…" -Matthew 28:1
Matthew 27 ends with a brief passage that happens on the day we know as Holy Saturday, the day between crucifixion and resurrection. It's got to do with some religious leaders and Pilate conferring about securing the tomb. As Matthew 28 opens with the the promise of new possibilities and God on the move "at dawn on the first day of the week," it's possible to overlook how long that Saturday must have seemed to Jesus' followers. How long was that time between the moment that changed everything and the recognizable movement towards something life-giving and new?
At present the idea that the pandemic and it's many impacts may go on for two more weeks or a month or longer is not what anyone wants to hear. If anyone starts speculating about longer times our minds just close down. It's hard to live with the uncertainty of not knowing when life will begin to resemble more closely the activity level and interaction we took for granted a couple of months ago. It's easy to get discouraged.
I am lifted up by so many people who are finding ways to be positive and even make good memories in this crisis. For example it is an undeniable truth that high school and college seniors have, as a group, largely been robbed of what for many are some of the most enjoyable and memorable days of their education experience. I know that as a parent of a college senior and I know that as a pastor and friend of many parents with children set to graduate this year. Something has been stolen and there is so much happening at present that it's almost just another sad thing among a bunch of sad things. We can leave it there or we can ask what we can do about it.
My wife, Julie, showed me an idea that a church was pursuing to try to do something about it. They plan to get signs for each of their graduating seniors and place them in the yard of their church for pretty much the entire month of May. It's not going to replace the many things those young people might be losing, but it is going to say we recognize that this is happening and we love you and are proud of you. I love this idea.
I think this is who we need to work to be. We will for certain be impatient, anxious, hurt and sometimes grief-stricken by changes and losses forced by the present reality. But we can also ask what we can do. How can we give where something has been taken away? How can we acknowledge and recognize people's sacrifices? We want to get through this, but until then we live here. How do we make the best of here?
Prayer
Help us search for ways to lift folks up in troubled times. Amen.
Morning Psalms 99: 147:1-11
Exodus 12:40-51
1 Corinthians 15:29, 29-41
Matthew 28:1-16
Evening Psalms 9; 11-18
---
Tuesday, April 14, 2020
When Easter Has Come And The Fear Hasn't Left
"But even after they heard the news, the didn't believe that Jesus was alive and that Mary had seen him." -Mark 16:11
"Whey they returned, they reported it to the others, but they didn't believe them." -Mark 16:13
Stay till after the credits.
This has become standard operating procedure for movie goers attending films that are destined for sequels. There is often something more tucked away after the proper end of the movie, after the credits have rolled. Mark 16:9-20 kind of works that way. Bible scholars tend to believe that Mark's original ending was Mark 16:8 and that 16:9-20 were a later addition that gives a little more information on what happened after the resurrection.
One thing that is interesting here is that two stories, that of Mary Magdalene visiting the tomb and of the two travelers on the road to Emmaus have most of their content removed and their point becomes that these things happened, Mary and the two travelers go back and tell the others, and, in both instances, they are not believed.
They weren't greeted with, "Wait. Let's do this right. Go out, we'll get some lilies, write some soaring music, put on our best clothes and then you can come in again and we will have a giant celebration!" Not that at all. The others heard the news and they didn't believe them.
Eventually Jesus arrives. He "criticized their unbelief and stubbornness because they didn't believe those who saw him after he was raised up." Then he tells them to share the good news with the world. Again, look at what he doesn't do. He doesn't criticize them for not believing their friends and then say, "I'm done with you. You failed the test." He gives them a little criticism, I imagine of the instructive and constructive sort, and then gives them another assignment.
The credits have rolled on Easter 2020. Christ has risen and onward we go. Except last week was the most different experience of Holy Week most of us who observe and pay attention to Holy Week have ever had and everything that made it different and odd, is still pretty much different and odd. The original last verse of Mark is Mark 16:8:
"Overcome with terror and dread, they fled from the tomb. They said nothing to anyone, because they were afraid."
If in these days after Easter we are still feeling a little out of sorts, anxious, fearful and uncertain of what to do next, our biblical counterparts would say, "Get in line."
We are God's Easter people. Jesus is alive and has given us the joyful work of sharing that good news with the world. But Jesus is the same Jesus who showed up post-resurrection in Mark's gospel. If we are struggling to feel a full on burst of resurrection joy in these days, Jesus is not going to throw up his hands and be done with us. I believe fully that Jesus gets that we are human – he was one of us and he dealt with lots of us – and that his immeasurable love still washes over us. In our distress we experience that love and and bolstered by it we may hear Jesus saying something to the effect of, "That's for you. Also for everyone else. Share it."
Prayer
Thank you for walking with us in our moments of great faith and of sometimes equally great doubt. Thank you for accompanying us in our fear and calling us again to the joy of walking with you, our Risen Lord. Amen.
Morning Psalms 98;146
Exodus 12:28-39
1 Corinthians 15:12-28
Mark 16:9-20
Evening Psalms 66; 116
---
Monday, April 13, 2020
Write This Down
"This day will be a day of remembering for you." -Exodus 12:14
I hope you are writing this down.
I began these daily devotionals primarily as a way to look at the intersection of scripture and this coronavirus crisis. My theory – my belief – was and is that a core character of scripture is the way it speaks in both a timeless and a timely voice. Towering truths about our God who is the same yesterday, today and forever speaking into our world that is constantly changing, moving from one defining moment to the next. The way we hear and understand God's word is heavily influenced by where and when we are doing the hearing.
My goal was to make no bones about my intent of looking for what the scripture was bringing to me on any particular, specific day, listening intently for insight into this time and allowing this time to illuminate ancient texts to bring added perspective.
My idea was not an original one. I'm right in line with a long line of folks who ran into a time of crisis and turned to the Bible to see what God might have to say about things.
I had a second goal. I wanted a record of what happened. There have been a lot of things in 56 long, short years that I never anticipated and thought to myself at the time, "This is unforgettable. I will never forget what this is like." I was partly right, but there turns out to be a lot of the details that I've forgotten.
First, I want to get through the pandemic. Let's stipulate that. This thing is scary enough that I don't want to downplay the devastation it has wrought and the lives it has taken. But once we are through it I don't want to simply remember that there was a horrible pandemic that shut life down in many ways. I want to have clarity about remembering those ways.
I want to remember…
Standing in lines, carefully spaced lines, to go to the grocery store.
–Noticing that you can tell when people are smiling at you in greeting even when they are wearing a mask.
Musicians doing concerts from their living rooms to lift our spirits.
–Crystal Bowersox climbing over her coffee table to turn off the video on her phone after her concert.
Easter when no one came to church.
–Being elated when I found an editing app that let me make the homemade video Easter worship the slightest bit smoother and easier to watch.
Experiencing people being the church, as opposed to being in a church.
–Repeatedly calling to check on folks who have just talked to someone else from church, checking in with one another.
Cooking things.
–My baked potato skills are strong. That said, my repertoire is thin.
Stunningly low gas prices.
–No place to go.
Seeing people's resilience.
–People dealing with everything from the virus itself in their lives or the lives of loved ones or any of its many disruptions
–meeting the moment and continuing to move forward a day at a time, sometimes a step at a time, but moving forward.
It's possible you will want to remember as well. You may want to keep a journal. Give yourself some easy prompts. Write down three prayer requests as you start the day and three things you are thankful for at the end of the day. Maybe include three things large or small that happened during the day in your end of the day writing time. The goal isn't to be polished – but be as polished as you would like, I'm not discouraging polish – the goal is to have that record you can reflect back on. One of our members, Hilda, has a tremendous discipline about writing things down in a journal. If she wants to know what happened on most any days in her adult life, she can look back and tell you with some detail what happened and when.
These will be days of remembering for all of us.
Prayer
Help us to get though the hard things and embrace the blessings and to remember that in all of it you are with us. Amen.
---
Sunday, April 12, 2020
Jesus Wants To Join Us For A Walk
"While they were discussing these things, Jesus himself arrived and joined them on the journey. They were prevented from recognizing him." -Luke 24:18
The Emmaus road story is a post-resurrection story, but in two lines we have the story of Christ's ministry and crucifixion succinctly summarized.
1) Jesus himself arrived and joined them on the journey.
God took on human form in the person of Jesus Christ and walked around among us, teaching and preaching, healing and telling stories, building relationships and having a few good meals along the way. Jesus arrived and joined into this project of life with us.
2) They were prevented from recognizing him.
This is a regular sticking point with folks reading this story. They want an explanation. Didn't Jesus look like himself. Was there some kind of magic thing going on that he did look like himself, but for whatever reason two of his best friends in the world couldn't tell who he was? How many times have I given inadequate answers to the heartfelt question in one study or another from a person trying to get their mind around what was happening here. Inadequate, because I can't explain it either.
Maybe though, part of the point is to step back and realize that this is how we got to this point to begin with; Jesus was God walking around in our midst and rather than recognizing what was going on we crucified him. These two close friends who had heard him say that he would return on the third day clearly hadn't bought into that idea too strongly – otherwise, why were they on the road heading out of Jerusalem, heading for home?
A lot of us are spending a lot more time than usual at home. We alternate between the feeling that we have far too much to do and the feeling that we have nothing of consequence to do. COVID-19 is a vicious monster. It's bad and this is not an attempt to put a silver lining on a monster. It is though an invitation to make the monster give you a gift. If it is going to disrupt your life and maybe put time on your hands that wouldn't normally be there – take that time and do some Easter reflecting. Not produce some product or accomplish some task – just reflect. Think. Pray. Listen. What does it mean that Jesus came to us and we crucified him and he came back and the thing he seems most to want to do is take a walk with us?
How do we give our best effort to recognizing him?
Prayer
Holy God, help me to open my eyes, my heart, my very self to you so that I may truly see and recognize you. Amen.
Morning Psalms 93; 150
Exodus 12:1-14
John 1:1-18
Luke 24:13-35
Evening Psalms 136; 117
---
Saturday, April 11, 2020
Ringing The Bell At 10:00 a.m.
"Tell me all about your faithful love come morning time, because I trust you."
-Psalm 143:8
There are the things that we do and then there is what happens because of the things that we do. The things that happen because of what we do may be of the intended and/or the unintended variety. Put in a positive context, which we are going to do this morning, this means you may do a thing you believe to be good for a particular reason, and the end result may be that you bless someone who is at the dentist's office. That may seem a bit specific, but bear with me.
Our Governor in Kentucky, Andy Beshear, has asked us to ring our bells at 10:00 a.m. every morning. Andy (as I mentioned on Saturday, April 4, we citizens of the Bluegrass are now on a first name basis with our Governor), has said that ringing the bells is a reminder to those that hear them that we are in this together. In the daily afternoon visit with the governor they will sometimes show folks ringing their bells. All types of bells from houses of faith, public buildings, handheld bells, people taking a stick to wind chimes and the tried and true banging on pots and pans.
We have been ringing the bell each day at Hebron. A number of different folks have taken the responsibility of being sure that the bell rings each day. It feels good to do it. Andy said that about it being good for the folks who hear the bells, but it's great for those doing the ringing as well. In a time when it can feel like you can't do anything, you can do something. You can ring the bell at 10:00 a.m.
So we do this and hope it's a good thing. Mary rang the bell yesterday at 10:00 a.m. I was at home, at my desk, working on the computer. At 10:05 my phone flashes one of those indicators that a message has arrived. It was from Desi, who grew up at Hebron, has lived out of state for several years with her family while her husband was serving in the military, and is now back in the community. It went like this:
"Sitting at the dentist just now. Waiting impatiently to have a permanent crown placed. I go to the dentist just down the street from the church. As I'm sitting here fumbling over my nerves and fears I face every time I come to the dentist, I hear a church bell begin to ring. I'm not sure if it was the bell at Hebron, but I heard it and assumed it must be that one. It put a smile on my face and distracted me from the nerves and fear inside me. So if it was you that rang the church bells just now, thank you."
"Tell me about your faithful love come morning time," says the Psalmist. A productive goal for any day – ask God to tell us again about that faithful love and amazing grace, and then aim to share it. When it feels like nothing is within our control and the disruption becomes paralyzing we can choose to care, choose to be kind, choose to love. We can ring a bell.
Someone at the dentist may thank you.
Prayer
Help me to be open to your voice, telling me of your faithful love. Amen.
Morning Psalms 43; 149
Lamentations 3:37-58
Hebrews 4:1-16
Romans 8:1-11
Evening Psalms 31; 143
#TeamKentucky
#TogetherKY
---
Friday, April 10, 2020
What Day Is It?
"Christ was chosen before the creation of the world, but was only revealed at the end of time. This was done for you…." -1 Peter 1:20
"Peter asked, 'Lord why can't I follow you now? I'll give up my life for you.'" -John 13:37
There is nothing funny left to say about not knowing what day of the week it is. It's simply how things are. This is especially disconcerting during Holy Week. Of all the weeks of the year, Holy Week is the one week that I would almost certainly never have to ask what day of the week it is. They each have their personalities. They each have a deep well of meaning.
There is a rhythm to it that has become anticipated and welcomed. Palm Sunday arrives and brings the processional, the hosannas and…that odd sense of foreboding in the midst of all the cheering. Monday through Wednesday, in this pastor's life, are typically spent working at finding some personal space to explore the meaning of these days and to prepare for the series of worship services that will seemingly come one after another between Thursday and Sunday morning. Put off the preparation too much and it will feel as though one service ends just in time for another one to begin. Maundy Thursday brings the remembrance of Jesus with his friends sharing a last meal together. Easter may not always be sunshine, perfect weather and hallelujahs, but it feels that way to me.
I skipped Good Friday in that run through. The Good Friday Tenebrae service is, alongside of the Christmas Eve candle light service, my favorite service of the year. The attendance is usually low. By usually I mean always. Palm Sunday is above average, Maundy Thursday is maybe a touch smaller than a regular worship service, Good Friday is sparse and then Easter is big.
I always encourage folks to give the Good Friday service a try. I attended one for the first time in high school. It was suffocating. I walked out of the darkened sanctuary at the end, quietly as the bulletin instructed. I went home and taped the bulletin to the wall in my room, knowing that I needed to live with that feeling and needing Easter to come in a way that I had not previously experienced. When Easter morning came, the service and the bulletin did not disappoint. The exultant music was all the more so and the bulletin triumphantly brought fresh joy to my wall.
So I love Good Friday. I love the mystery of brushing up against a love more powerful than anything I can understand. I know I need it because I'm like Peter and I'm sure I'd say to Jesus, "I'll give my life for you", and mean it, but wind up cowering and denying in Caiphas' courtyard. I love the vivid intensity of the story of selfless sacrificial love unfolding since before time, playing out in real time. I love the finality of it. And I love even more that it's not final.
I have been a bit adrift in time in the coronavirus days. On Sunday evening Julie and I were walking through the neighborhood and someone had put the trash at the end of their driveway. Our trash goes out on Tuesday, so Julie asked why they had their trash out. I responded that maybe they had a different pick-up day then us. Pause and think. Or maybe tomorrow is Tuesday. It's been like that a lot. I will not lose track of today. I know that it is Good Friday.
Prayer
On this Friday called good, speak to us again your message of love and of endings that are not endings and hope that will not be defeated even by death. Amen.
Morning Psalms 22; 148
Lamentations 3:1-9, 19-33
1 Peter 1:10-20
John 13:36-38
Evening Psalms 105; 130
---
Thursday, April 9, 2020
Our Outdoor Food Pantry
"My eyes are worn out from weeping…" -Lamentations 2:11
"While they were eating, Jesus took bread, blessed it, broke it, and gave it to them, and said, 'Take; this is my body.'" -Mark 14:22
We have an outdoor food pantry at Hebron. Under typical circumstances the food comes and goes out of it fairly quickly. Some of our folks put food into it on their own. Some folks from the community on occasion will put food into it. As a regular part of our life together in worship we collect items for the food pantry on the third Sunday of each month. That typically seems to keep on pace with demand.
Before the Coronavirus that seemed to keep on pace with demand. Count this among the things that have changed. It is rare for the food to last now from one day to the next, sometimes from one hour to the next. The idea is not to see how long the food can be in the food pantry, it's to get it into the hands of those who need it, so the fact that the food is moving is a good sign. And yet, the increase of the pace is directly connected to the Coronavirus and to the increased economic insecurity that many are facing. For those who may already have been vulnerable and struggling to put food on their own tables the need has deepened. Many are perhaps feeling vulnerable in this way for the first time. Our food pantry is not going to feed all of the hungry of Bullitt County, but it will feed some. It is an easily understood way for those experiencing the blessing of enough food to share with those who are feeling stretched. Love and compassion flows into and out of our food box and others like it around our county.
The reality of the increased need was visually made dramatically real to me as I watched a news report on food distribution in San Diego County in California several nights ago. Food boxes were being handed out at a distribution sight that appeared to be a warehouse. There was a line of traffic – actually two lines of traffic, side by side – that reminded me of the line of traffic at the end of the movie Field of Dreams, that stretched off into the distance. So much need. And so much gratitude. Reporters talked to a few drivers waiting patiently in the endless line, some with tears in their eyes and on their cheeks speaking words of thanks not only for the food, but for the volunteers making the mechanics of the food distribution work.
We don't know where we are in terms of beginning, middle and end of our dealing with COVID-19 and its many impacts. We do know that there are many eyes already worn our from weeping. Perhaps they are yours. If not, it is possible that there is a fear within us that grows from knowing that it takes little imagination to see how those tears could be ours. Jesus gave all of himself to us, the bread of life. In our different new world, we'll gather virtually around the Lord's Table tonight and receive this bread of life. And then next Monday or Tuesday, from 10-3 p.m. each day we will bring non-perishable food to the side entrance of our little church and leave it. There will be someone inside to come out (after we've returned to our cars in order to follow guidelines about keeping our distance) and get what we leave and put it on the shelves, replenishing our supply of food. And then in the next few days the food will come out again, a bit at a time to our little Outdoor Food Pantry. Perhaps to be picked up by someone whose eyes are worn out from weeping, for whom that small expression of care and concern will not seem so very small at all.
Prayer
Compassionate God, be with us in our tears and our smiles, our heartbreaks and our joys. Help us to respond to your gift of the bread of life with hearts that are energized to share. Amen.
Morning Psalms 27; 147:12-20
Lamentations 2:10-18
1 Corinthians 10:14-17, 11:27-32
Mark 14:12-25
Evening Psalms 126; 102
---
Wednesday, April 8, 2020
John Prine 2 (The Mix Tape)
"Jesus spoke to them in parables." -Mark 12:1
In 2020 we curate playlists. Back in the frontier days of yesteryear we made mix tapes. Mix tapes weren't the product of a bit of pointing and clicking. There was a lot of stopping and starting the tape recorder, putting on the record, dropping the needle, starting the recorder and so on. There was no moving a song here or there once the list was in place. Careful thought had to be given to what song should follow what song to create the best possible presentation. There are probably at least three kinds of mix tapes. The ones you make for yourself, just to have everything in one place, the ones you make for a significant other (or someone you hoped would be a significant other), and the ones you would make for a friend, often to convince them that there was some music you thought they were overlooking that they would appreciate and enjoy.
Sometime in the fall of 1987, during our first semester at Louisville Presbyterian Theological Seminary, I met Tony Roberts. Sometime in the early days of our friendship, now in its thirty-third year, Tony gave me a mix tape. It was labeled A Prine Primer. Then, as now, I loved music. Then, as now, I had lots of opinions about music and was a vocal supporter of a handful of artists who were my core allies in navigating life. Out of courtesy and with a bit of curiosity I played that Prine Primer the first time.
Here was the very first thing I thought. How have I never heard of this guy? Hearing Prine for the first time was one of the best lessons I have ever had. It made me uncertain. It made me question my knowledge base. It taught me that a giant of unmatched skill and talent could be walking the earth in an arena I thought I was fairly well versed in and that it could totally be news to me. In short, it became clear that the world held the possibility of stunning secrets and peerless treasures of which I was completely oblivious. There was the possibility of epic beauty around every mundane corner.
It was a heckuva mix tape.
Jesus spoke to them in parables. Why? Wouldn't it have been easier just to say what he meant and remove all doubt. Clearly that was not Jesus' thinking. He told them stories they could enjoy, repeat to people who weren't there when he told them, argue about and, yes, in which they could find profound meaning.
John Prine knew the power of a great story and had the understated gift of telling them with just the right words, just the right amount of humor, just the right pacing and just the right amount of now figure it out for yourself. The Accident is about a young woman who gets in a fender bender at a four way stop. Okay, and what else? The Bottomless Lake is about a family who drive into a lake that turns out to be bottomless – it's not a tragedy, it's a funny song. But wait, is it a tragedy, and is it about something else entirely? (Honestly, don't get me started on Bottomless Lake, I could write a paper on that song that you do not want to read.) Paradise, is about Kentucky, and it's this beautiful elegy about everywhere that was ever beautiful and perfect and our endless human effort to make it something else. Lake Marie, my favorite, is about cooking out (okay, only for a moment) and also, everything.
I just wrote about John Prine a week and a day ago when I learned that he was sick. He's given me so much over the past thirty-three years that I owed him more than that. Outside of this sentence I'm not going to mention the monster that took him – except to say I would love to hear Prine write and introduce and sing a song about this time to help us find ways to talk about it.
Also, be thankful for friends who give you mix tapes. The truth was we made those things because we thought we could change the world with them. Thanks Tony. It worked.
Prayer
Holy God, thank you for people who impact our lives and for the ability you give us to impact the lives of others. Amen.
---
Tuesday, April 7, 2020
Our Daily Bread and Virtual Communion
"Taste and see how good the Lord is!" -Psalm 34:8
Our son, Cameron, is a newspaper designer in Chicago, working from his home during this time of stay at home directives. This past Christmas when the family was together for a few days we watched much of a season of The Great British Baking Show on Netflix. It was great fun – if you are looking for a relaxing, good humored program to enjoy I recommend it – and it made us all want to bake. Cameron actually started doing it.
He has created an Instagram account dedicated to his baking endeavors. Even in pictures from six hours away they look great and I want to try all of them. The necessity of not getting out much has given him more time to pursue this new interest and the creations and accompanying pictures have increased. He has suggested it's a bit therapeutic when one is pretty much locked in place.
He's not the only one cooking more at home. My contribution to the weeks menus are limited in variety, but I am proud of my baked potatoes and serviceable with my pork chops. Many folks have commented on their increased preparation of meals at home. One sign of this new level of home cooking is the absence of certain foods from the shelves at the grocery. People have begun to lay in supplies for the meals to come and suddenly dried beans are a scarce commodity.
We've learned how important the grocery store is to our daily lives. It has gone from a place we take for granted, coming and going as we please, to a place of infrequent visits, strategic planning and deep gratitude for the workers who keep it going. We've also realized how vulnerable our favorite local restaurants are when faced with our inability to gather and mingle – and how much we value these places for both their food and for the "third place" (places where people spend time between home and work) comfort they bring to our lives.
In two days it will be Maundy Thursday of Holy Week. For many churches a typical Maundy Thursday service would include a celebration of the Lord's Supper – a time when Jesus and his friends gathered in an upper room in Jerusalem and shared a meal together on the night that Jesus was arrested. As with the change in our eating habits in our daily lives, the meal will be different this year for many churches.
Our church will be celebrating the Lord's Supper utilizing YouTube video to share our worship service, with folks providing their own elements at home. It's an adaptation that some have already experienced and which some others have chosen not to do as of yet. This will be our first time doing it and I'm curious as to how it will be to connect in this way from all the places we will be watching.
You adapt to what you are able to do. Familiar words will be spoken. Bread will be broken. The cup will be poured. We will do this in remembrance as Christ instructed. And while we cannot be together in one place, we will be together around the table. They will, as it were, watch from east and west and from north and south and in that way sit at the table that Christ has prepared.
We will taste and see how good the Lord is.
Prayer
We give thanks, O God, for your provision of daily bread. We pray for those who lack access to food, for those who are hungry. We pray for those who supply our food, from those who grow it to those who see that it reaches our refrigerators and cabinets and ultimately our tables. We pray for those who own and work in restaurants, coffee shops and cafes – places that offer us food and community. We give thanks for Jesus who asked that we gather around the table and remember his love for us. Thank you that we may taste and see that you are good. Amen.
Morning Psalms 34: 146
Lamentations 1:17-22
2 Corinthian 1:8-22
Mark 11:27-33
Evening Psalms 25; 91
---
Monday, April 6, 2020
Keeping In The Conversation
"The Lord will protect you on your journeys-
whether going or coming-
from now until forever from now." -Psalm121:8
"Therefore I say to you, whatever you pray and ask for, believe that you will receive it,
and it will be so for you." -Mark 11:24
"Our hope for you is certain, because we know that as you are partners in suffering,
so also you are partners in comfort." -2 Corinthians 1:7
It is not necessary to cite a number of examples of things that are currently harmful and causing suffering or to compile a list of people who have been victims of the Coronavirus and it's fallout to make the case that it is a bad thing. We can agree to that. It's an awful thing.
So what about the Lord always protecting us on our journey until forever from now as the Psalmist says will happen? What about asking and receiving and it being done as Jesus promised? Why do we need partners in suffering who are also our partners in comfort as Paul suggests to the Corinthians?
Maybe protection is about presence. God will never walk away from us and leave us to face challenges and painful circumstances alone. Maybe the asking and receiving thing has to do with the nature of prayer being a conversation and not the placing of orders at a drive-thru speaker. And maybe the partnering up in suffering and comforting is part of the answer to the way God fulfills that promise of always protecting us forever.
Those aren't supposed to be easy answers. There is a pretty good chance they should lead to more questions. These are questions that are nearly as timeless as faith itself. Here is a non-comprehensive, dissatisfactory answer to the dilemma – stay in the conversation with God about it. Be thankful for the folks who do suffer with us and offer us comfort and return the favor. Ask expectantly, knowing that the response we envision may not be the future that arrives. Which brings us back around to a bedrock trust that however much we don't understand, God loves us and that is the best gift we could receive and therefore the best thing we could have asked for. Stay in the conversation with God.
Prayer
Loving God, thank you for listening. Help me to listen. Hear me as I pray expectantly. Grant me patience when I struggle to find the good and the hopeful. Help me to keep in the conversation with you. Amen.
Morning Psalms 119:73-80; 145
Lamentations 1:1-2, 6-12
2 Corinthians 1:1-7
Mark 11:12-25
Evening Psalms 121; 6
---
Sunday, April 5, 2020
The Word Of The Day Is Humble
Rejoice greatly, O daughter Zion!
Shout aloud, O daughter Jerusalem!
Lo, your king comes to you;
triumphant and victorious is he,
humble and riding on a donkey,
on a colt, the foal of a donkey.
Zechariah 9:9
Today is Palm Sunday. Jesus climbs on the back of a donkey, people start waving palm branches and Holy Week is off and running. I think the thing I'd pull out of Palm Sunday's wealth of interpretive material is a word that the prophet Zechariah employs in describing a scene that sounds a lot like Palm Sunday (even though he was writing some 500 years earlier than the life of Christ). The word is humble.
To get the full force of humble we also need to see three earlier words Zechariah chose – king, triumphant and victorious. Those three words usually don't add up to humble. It's a characteristic that Jesus embraces. On Palm Sunday he, almost certainly with Zechariah in mind, rides in to Jerusalem, not on the back of a powerful war horse, but on the back of a donkey. We've gotten used to this from Jesus, but it's worth giving some thought to the choice of showing up for a revolution on the back of a donkey. (And, make no mistake, all that palm branch waving was very much the revolutionary activity – you can look it up.)
Jesus will continue with the theme later in the week when he makes all the disciples uncomfortable by washing their feet, not a task typically associated with the Master. When we get to the cross we'll see that those who crucify him also mock him by placing the label "King of the Jews" on his cross. Some king this one turned out to be they were saying, and, in spite of their intent, they were right. He was a king just as Zechariah had described, triumphant and victorious, but with that unexpected humility.
Humility will serve us well right now. Humility that recognizes that we are not in charge and that we will not break COVID-19 by force of will. Taking on the virus is not a macho power game of regaining lost control. It's recognizing that there are forces larger than us, that nature will not always bend to our will, that humility beginning with our leadership and filtering throughout the populace is our best approach to both taking on this beast and to getting along with each other.
Humility that understands there are rules that must govern our behavior now and for the foreseeable future and that they are not for everyone else with us as the exception. We must all take our medicine. Humility that leads us to know what Jesus taught: leading isn't leaving the most vulnerable behind – leading is making common cause with the most vulnerable, it is becoming vulnerable.
Holy Week is underway, and it will be unlike any most of us have ever experienced. It will lack the gathering for worship, the observances that have always been there when we could come and go from our churches with ease. We've collectively had the institutional pageantry knocked out of us. It's hard. It's melancholy. It's…humbling.
Prayer
Triumphant and Victorious God, open our eyes and our hearts to watch as you model humility for us in Christ's journey from Palm Sunday to the cross and eventually to the empty tomb. Amen.
---
Saturday, April 4, 2020
5:00 P.M. In The Bluegrass State
"We also have faith, and so we also speak." -2 Corinthians 4:13
Afternoon gatherings at 5:00 p.m. with Kentucky Governor Andy Beshear have become appointment television in the Bluegrass state during these Coronavirus days. The daily press conference began as a news conference to relate instructions about what is expected of the citizens of the state and to share information about what is happening in the battle against the virus. They still accomplish that, but they are more. Andy – we're on a first name basis with the Governor now – has emerged as a calming and hopeful presence, helping to keep us tethered to some semblance of structure in our day and optimistically pressing towards the future.
A liturgy has emerged. Andy begins each day's electronic gathering by having us repeat with him,
"We will get through this.
We will get through this together."
Truly. He has us say it out loud. Twice. And we do it. At least at our house, we do it. I suspect it's happening in rooms all over the state. We've set aside the idea that it's silly to repeat inspirational statements along with a political leader on TV and embraced it as a lifeline. My wife will rally us to the table to let us know that Andy is about to start – she's the most likely of the three of us in the house right now to know what time it is – and while we might miss it on occasion there are days when we make a beeline down the stairs in an effort not to miss saying the words with all of our fellow Kentuckians, "We will get through this. We will get through this together."
Paul knew the power of speaking the hope of faith aloud. "We also have faith, and so we also speak." Paul was explaining his motivation to keep sharing the good news even in difficult circumstances. His faith led him to speak. The other side of that I suspect is that his speaking strengthened his faith. Speaking the narrative of his faith in God, was a constant reminder for him that the narratives of despair, opposition and doubt were not the narratives that guided his life. This is not a pop psychology effort inviting us to say what we want to be true as though placing an order for God to make it so. This is having the conviction to give voice to our foundational beliefs.
Tomorrow begins Holy Week. It's a time of great liturgy. The familiar words guide us through Palm Sunday, Maundy Thursday, all the way to Easter.
"Hosanna, blessed is the one who comes in the name of the Lord!"
"This is my body, given for you."
"Christ is risen!
Christ is risen, indeed!"
The words tell our story – the story which towers over any other story that would compete with it. This is our narrative and this is our fundamental hope. We speak it because we believe it is true and our belief is strengthened and undergirded each time we speak the story again.
In these days it is good to enter into Holy Week and be reminded of familiar words that speak the truth of the pivot point of all of history. And it is good these days as well to continue to join in the secular liturgy that is motivating us to be hopeful and speak out loud the power of community.
We will get through this.
We will get through this together.
Prayer
Holy God, help us to find the voice to speak the truth of our faith in you. Amen.
Morning Psalms 43; 149
Exodus 10:21-11:8
2 Corinthians 4:13-18
Mark 10:46-52
Evening Psalms 31;143
---
Friday, April 3, 2020
Xenia Lives
"Jesus and his disciples were on the road, going up to Jerusalem, with Jesus in the lead." -Mark 10:32
When will this be over?
How will we know when this is over?
How will life be different when this is over?
We are all asking questions these questions or another variation on the theme – basically, help me to know the unknowable future. There are models that work at accomplishing this goal. Models that take into account whether we arrive in the future having faithfully lived out the prescribed precautions. The social distancing, the hand washing, the six feet of separation if we must be around one another – all are important to how long it all lasts and to how many of us arrive safely on the other side.
No one really knows the answer though. We, of course, hope sooner as opposed to later. We make a regular practice of praying for the health of everyone. But we just can't know with certainty and that is a source of anxiety.
On this day in 1974, there were some one hundred forty-eight tornados in at least thirteen states. One of them, a massive, powerful, devastating tornado, blew through the town where I grew up, Xenia, Ohio. I was ten and it is one of the most vivid memories of my life. Many lives were lost, much of the town including my school and my church buildings were destroyed. That was 46 years ago. Xenia is still there, but most of us who lived through it would tell you, I think, that it was changed in profound ways. For days, weeks, months after the tornado we lived with the same question – when will life be normal again, when will this be over? Time passed, we did find a new normal and we learned that the human spirit is capable of some powerful resilience. Also, things were changed forever.
We are living in a tornado that appears to have the endurance to last for months. We are not built for this level of uncertainty. How do we go forward?
The Mark 10 passage begins with Jesus and his disciples on the road. They are heading for Jerusalem and what they will find there is the events of Holy Week, Good Friday, and eventually Easter. Jesus has given them some sense of what is to come, but how much of that has been understood is arguable. But do not miss this part – they kept on going, "with Jesus in the lead." Faith isn't always going to be about knowing what happens next or for the next several nexts. Faith is not about having a radar that takes us to the safe places and helps us avoid all the hard and potentially dangerous places. Sometimes, if this story is any indication – and surely it is – faith will actually walk us towards things we'd rather avoid.
We aren't trusting that we know any of the destinations along the way with any certainty. We are trusting that wherever we are being led, we want to get to the place where Jesus is going. And so, we walk on…with Jesus in the lead.
Prayer
Jesus we ask that you would grant us the trust each day to follow where you lead. Amen.
Morning Psalms 22; 148
Exodus 9:13-35
2 Corinthians 4:1-12
Mark 10:32-45
Evening Psalms 105; 130
---
Thursday, April 2, 2020
Dry Streams
"Lord, change our circumstances for the better
like dry streams in the desert waste.
Let those who plant with tears
reap the harvest with shouts of joy."
Psalm 126:3-4
I don't believe God causes awful things in our lives in order to punish us or to toughen us up. I would find those to be unrecognizable practices for God. I do believe that awful things happen and that sometimes some good or some growth emerges from the wreckage. I also believe that sometimes awful things happen and the best result that we can ever summon from the experience is that it passes and we survived and didn't have to live in that moment forever.
I was talking yesterday with a church member who has a friend who lost multiple family members to the Coronavirus in a matter of days. I am seeing Facebook posts from a woman in Spain – she was in our youth group when I was an associate pastor in Missouri – now living in a location where the carnage is all around. Another friend, in a neighboring state, who is mourning the loss of a colleague, in what seems like the blink of an eye. It is simply, tragically, awful and sad. There is no lesson in this, just devastation.
The psalmist implores God to change things for the better. The desert wastes are bad enough, but even the streams are dried up. The psalmist is hopeful that the tears of grief, frustration, anger, and despair will be the catalyst for renewed life and perhaps one day even shouts of joy.
We are a long way removed from shouts of joy. Not just a few of us. Pretty much all of us – there aren't a lot of places to go in the world where COVID-19 is not a presence. There will, over time, be few of us who haven't experienced the impact in many ways. Sometimes the best course of action is to step away from the news. Remove ourselves from the constant flow, not of life giving water, but of soul-numbing statistics and frightful projections.
We may try to recall a time when the wasteland was full of life and the stream was coursing through the vegetation. Picture that it can happen again. Pray for God to be with us in the desert and day by day as we journey through the barren landscape towards the hope of joy.
Holy God, be with those who are suffering. Mourning. Despairing. Searching for a way forward. Help us to lean on you and to be there for one another. Amen.
Morning Psalms 27: 147:12-20
Exodus 7:25-8:19
2 Corinthians 3:7-18
Mark 10:17-31
Evening Psalms 126; 102
---
Wednesday, April 1, 2020
God's Ink
"You are our letters, written on our hearts, known and read by everyone." -2 Corinthians 3:2
The congregation I serve as pastor regularly demonstrates to me the truth of the priesthood of all believers. I have experienced them in the way that Paul describes – the ink they write with is the Spirit of the living God and the tablets they write on are human hearts.
In these days of keeping our distance and no in person gatherings, I keep finding evidence of the way they care for one another. I've been calling folks to check in kind of randomly. Inevitably, a church member or several has been there by phone ahead of me. Sharing news that has been emailed out – because not everyone has computers and email. Sharing that the Sunday message has been posted on our website, sharing prayer concerns, simply checking in with each other to see that folks have what they need. Sometimes the pastor has the honor of seeing the body of Christ in motion, going about its work in large and small actions written on human hearts, in ways that illuminate the bedrock hope of our faith.
Give thanks for the people who have been a blessing to you. The folks who have written with the ink of God's spirit on your hearts, particularly in this past month. Know that you have that ink as well and may choose to do some writing today, tomorrow – any time. The writing others do for us, lifts us up. The writing we have the opportunity to do for others is our opportunity to care, lift and love – to have an impact that is far beyond what we can really know.
Prayer
Loving God, thank you for those who have written on our hearts. Help us to be generous with the ink you provide for us. Amen.
Morning Psalms 5; 147:1-11
Exodus 7:8-24
2 Corinthians 2:14-3:6
Mark 10:1-16
Evening Psalms 27; 51
---
Tuesday, March 31, 2020
Churches and Public Meetings In The Spring Of COVID-19
(Stop Having Them. Please. Now.)
"All these things must be done to build up the church." -1 Corinthians 14:26
A quick excerpt from a conversation between my daughter and I, which occurred while I was whining about having skipped lunch and being unhappy with what seemed to be available for dinner:
Me: I'm so hungry. I'm going to die.
Eliza: Yes. We are all going to die daddy. You're not special.
First, there is nothing so handy as a child that has put up with your silliness for years and will return it to you in full measure when you present the opportunity. Second, in this instance, she was exactly right. Sooner or later we are all mortal – I'm not exempt, I am not, in the context of this conversation, special.
Yes, we are all special. We are all God's unique creations, not a one the exact duplicate of another. But we are not special in some privileged way that exempts us from what is true for every other member of the human race. We need air to breathe. We need water to drink. We need Skyline Chili around once a week. Maybe not that last one, but it seems like it would be a good core truth.
You get the picture, there are things that are true for all of us that we can't opt out of and it's not simply basic laws of nature. I can't ignore red lights that everyone else has to obey. I can't walk to the front of the self check out line at the grocery store, bypassing others who are waiting. I don't smoke, but if I did, I couldn't do it in a public space where smoking is prohibited. See, the thing here is that I could actually do each of these things. It would just show a disregard, even a reckless disregard, for others and give the impression that I thought that I was indeed special and exempt from the rules that applied to everyone else.
Churches need to not be holding in person meetings in these days of the Coronavirus. It shows a reckless disregard for others and gives the impression that the church thinks that it is special and that the rules that apply to everyone else don't apply to the church.
Paul is talking specifically about a debate between prophecy and speaking in tongues in churches in 1 Corinthians 14. What I'm interested in is his method for deciding what is best in this instance and what he suggests is simply a good standard for making decisions in the church. Does it build the church up? Explicitly he asks what people outside of the church are to think if the church is doing things that seem unintelligible and non-sensical to those outside of the church. To be clear he is not talking about ways in which the church presents its core content. There is plenty in Paul about the way of the cross being foolishness to the ways of the world. I think what he is saying is don't be jerks. There are basic health practices that are true whether I am in a sports arena or a theatre or a church sanctuary. Acting as though the church is special and can disregard these truths as though they stop at the doors of the church gives a haughty and unfortunate message to the world about our priorities and puts the folks who would come in the doors at risk.
The vast majority of churches are, I think, on board and are figuring out how to be community as the church scattered while giving up the joys – for the Coronavirus moment – of being the church gathered. We are the body of Christ. We point beyond ourselves to God. We bear witness to what it means to live in community.
For the time being the body of Christ best points to God and bears witness to what community is truly like by recognizing we are not special.
Morning Psalms 34; 146
Exodus 5:1-6:1
1 Corinthians 14:20-33a, 39-40
Mark 9:42-50
Evening Psalms 25;91
---
Monday, March 30, 2020
"The Lord supports all who fall down,
straightens up all who are bent low."
-Psalm 145:14
"That's the way that the world goes 'round.
You're up one day, the next you're down.
It's a half an inch of water and you think you're gonna drown.
That's the way that the world goes round."
-John Prine
The world has been experiencing a lot of down recently. Not so many ups. There has been a fair amount of falling down and bending low. I heard an interview in the past couple of days centered around the topic of grief and how we are all feeling it in extraordinary ways. The grief is not limited to the grief of those who have lost loved ones already to this ferocious disease. There is the grief we are perhaps trying to walk past because it seems smaller in comparison.
The grief of the graduate who is losing the last bit of their Senior year. The grief of young people who won't be going to prom and parent's who won't be organizing them for photo opportunities. The grief of athletes who worked for so long pointing to prepare for something that isn't happening. The grief of people of faith who deeply love gathering for worship and fellowship and must in good conscience not do those things in person for weeks, maybe months. The grief of the persons who have not simply lost an income, but have lost daily interaction with co-workers, who it turns out are close friends. The grief of those who are sick, for the loss of health and the uncertainty about the future that it brings. The grief of all those folks who cannot visit their parents or grandparents. The list truly could go on and on.
There is a lot of falling down and bending low these days.
All that grief can, it turns out be manageable. Folks continue on. We adjust our lives to the new reality and we walk with our family through the neighborhood and marvel at the beauty of trees in bloom and wave and smile at people working in their yards. There is a lot that still feels beautiful. Each one in some way is hauling around their personal grief, shifting the sack as needed to make the burden work.
Some moments though things happen and you just have to set it down and shake your fist at it. The cumulative effect of these past few weeks, coupled with the anticipation of the unknown hammers that we imagine are there and have yet to fall, find something that just makes us have to stop and set it down and have a moment.
John Prine is in critical condition due to Coronavirus symptoms. He's not a personal friend. He's not family. I don't know the man. But his music says things I meant to say that I didn't know I wanted to say. His music speaks truth so simply and so deeply that singing along isn't just fun, it makes you smarter, wiser, more compassionate, less full of yourself and an all around better person. He's on the Mount Rushmore of people I don't know who have impacted my life profoundly.
Prine is 73. He has battled cancer and has continued – after relearning how to sing (and doing it in such a way that, seriously, he both sounds like he had to relearn how to sing AND he never sounded better). To summarize, he's older and he has an underlying medical condition, meaning – he's one of the people the Coronavirus favorites. In keeping with our present theme of uncertainty, there is no way to know how Prine will respond to treatment.
There is a lot of falling down and bending low going on. We have a fair portion of down days, more look to be on their way – some ups would be welcome. Feel free to put down your sack whenever you feel the need. Shake your fist. Cry. Grieve.
Cue up a song and sing along with John Prine. It'll help. I promise.
Prayer
Holy God, help us to cope with the way the world is going 'round. Amen.
Morning Psalms 119:73-80; 145
Exodus 4:10-20 (21-26) 27-31
1 Corinthians 14:1-19
Mark 9:30-41
Psalms 121; 6
---
Sunday, March 29, 2020
Where Is Your Sanctuary Today?
Praise God in his sanctuary!
Psalm 150:1
This is the third Sunday that we have not been able to worship in the sanctuary at Hebron due to the Coronavirus. It is a bit gloomy to arrive at church on Sunday morning to get the message recorded on my cell phone and know that I will be the attendance in person for the day. I did see, but kept an appropriate distance from a couple of folks. Becky, who stopped by at 10:00 a.m. when we are ringing the church bell each day and Leigh who stopped to leave food for our outdoor food pantry. But as I recorded the sanctuary was empty, except for me.
I should be clear. The structure of the sanctuary at Hebron was empty, except for me. The sanctuary, we are learning again and again can go anywhere and pop up at anytime. It's wherever folks are worshipping. It's where people are accessing their churches online (there are a lot of us who are posting worship online during this crisis), it's where people carve out a space to be together with God – we are blurring the line between corporate and private worship.
I hope this Sunday is a blessing for you and that in it you are able to be a blessing for someone else. I hope you are able to identify a sanctuary where you can gather with God and, in spirit, with others, as we continue to make our way together.
Prayer
Loving God, help me to praise you in your sanctuary, wherever that is today. Amen.
Morning Psalms 84;150
Exodus 3:16-4:12
Romans 12:1-21
John 8:46-59
Evening Psalms 42; 32
---
Saturday, March 28, 2020
Faith, Suffering, Doubt and Church Anniversaries
"'I have faith, help my lack of faith.'" -Mark 9:24
A father is desperate over the health of his son. He makes his appeal to Jesus and Jesus tells the man, "All things are possible for the one who has faith." The father responds, "I have faith; help my lack of faith."
It's not a lack of faith in Jesus that is giving the man pause. He came to Jesus because he believed Jesus could help his son. It's the abundance of faith the man has in the illness that is the problem – and it is real. He has seen the terrible ferocity of the way the illness harms his son. He knows the depth of his love and how badly he wants to help his son, but this is how it has always been. He believes there is a chance here with Jesus, but he also believes his experience of a lifetime of pain and anguish with his son. Health and wholeness seem beyond the scope of the possible.
The numbers on COVID-19 are staggering. Positive tests are measured in how many days it takes for them to double. That is overwhelming. Each new statistic rolls over us and builds the case for the difficulty of escaping this opponent. More and more we are seeing the human faces of those who have become ill or have a family member who has become ill. We hear about the tens of thousands of ventilators that are necessary to be prepared for the battle and know that when we talk about these machines we are talking about life saving treatment for people.
Like the father we have faith in God to see us through this pandemic. And like the father we are coming to know, understand and believe in the devastating capacities of COVID-19. Faith is not immunity from pain. There is a better future somewhere before us where this pandemic is in the past. But there is much to be done between here and there.
Our church held its first service on this day, in 1858. We have completed 162 years of mission and ministry in the world from our plot of ground in Bullitt County, Kentucky. The duration of our witness is evidence that great hardships come, but they also go. Faith sustains and moves forward.
Strengthen our faith in these troubling days.
Prayer
When we feel like our faith is waning, strengthen us and stand with us. Be with those who are hurting and those who care for them. Be at work through medical folks, doctors and nurses and all others who provide care. Amen.
Morning Psalms 43; 149
Exodus 2:23-3:15
1 Corinthians 13:1-13
Mark 9:14-29
Evening Psalms 31; 143
---
Friday, March 27, 2020
Six days later Jesus took Peter, James, and John, and brought them to the top of a very high mountain here they were alone. He was transformed in front of them. –Mark 9:2
Sunday morning, February 23 was the Sunday before Ash Wednesday and the beginning of the season of Lent. I preached on this passage. My basic point was here we stood upon this mountaintop about to head off through the valley of Lent to Holy Week and eventually to Easter. I said something about trying to see from that mountaintop all the way to the empty tomb, but that there was no way we were going to get there without passing through the coming valley.
I had no idea.
My mistake was assuming Easter was predictable. It's right over there on April 12. You'll have to squint a bit, but you can make it out. So, technically Easter is still on April 12, but the celebration of Easter in any way that looks like what we anticipated is…yeah, I have no idea. Lent got real in the spring of COVID-19. We don't choose how long we get to be here.
At heart we know Easter is out there. We trust that one day we'll not be calculating human relationships six feet at a time. We'll hug and we'll celebrate and we'll sing a song of joy about our risen Lord as we stand next to an empty tomb.
But for now, we strain our eyes to make out what we thought was much closer by. We hold fast to our faith and we keep moving in the direction where we believe we'll find resurrection.
Prayer
Good Shepherd, help us to listen for and follow your voice when the journey is long and we are uncertain of when we will reach our destination. Amen.
Daily Lectionary for today…
Morning Psalms 22; 148
Exodus 2:1-22
1 Corinthians 12:27-13:3
Mark 9:2-13
Evening Psalms 105; 130
---
Thursday, March 26, 2020
Morning Psalms 27; 147:12-20
Exodus 1:6-22
1 Corinthians 12:12-26
Mark 8:27-9:1
Evening Psalms 126; 102
"If one part suffers, all the parts suffer with it;
if one part gets the glory, all the parts celebrate with it."
– I Corinthians 14:1
What Paul says here about the body of Christ I think works for a civilized society as well. It especially should speak to people who identify as followers of Christ. When one part suffers, everyone suffers. It follows that we would care as much about the suffering of another as about our own suffering because the other person's suffering turns out to be my suffering.
The news is dotted with stories of folks caring about other folks. Suffering together, mourning together, celebrating victories together. The news is also dotted with reports of an obscene debate roiling on the edges of things. It turns on considering who demographically might be expendable in the Coronavirus battle. There are going to be losses experienced as a result of the virus. That is true. When it happens we suffer together.
We don't, however, decide which should suffer more.
We fight like crazy against this virus, and we endure whatever we must to hold the body together. To care for the strong and the weak recognizing that every single one of us brings something to the table that is of value. And we point, with our effort on behalf of one another, to the day when we will mourn our losses, celebrate and glory in our victory and move forward together. Together.
Prayer
Gracious God, thank you for fellow travelers to mourn with and celebrate with on the journey. Amen.
---
Wednesday, March 25, 2020
Morning Psalms 5; 147:1-11
Genesis 50:15-26
1 Corinthians 12:1-11
Mark 8:11-26
Evening Psalms 27; 51
"Lord, in the morning you hear my voice.
In the morning I lay it all out before you.
Then I wait expectantly." -Psalm 5:3
It's possible COVID-19 is accomplishing in short order what preacher's have been exhorting folks to do for years. Talk to God. "Lay it all out before" God. Pray.
To be fair, COVID-19 is not the first devastating circumstance to happen on the world that has driven many folks to powerful conversations with God about what's going on and why. It is one thing to, in the relative quiet of what appear to be normal days, go for days, weeks, months and years perhaps without meaningfully seeking God out for a conversation.
Disruption, uncertainty, health issues, economic concerns, the world feeling disjointed and out of sorts though…it begins to push us towards God with our questions. And concerns. And our need to understand. And be comforted.
There is good news. I believe God is always up for the talk. Does God miss us when we aren't in regular contact? I think that's true as well. But when we go to God, God is not waiting for us to upbraid us or surly and refusing to hear us. God is love and God welcomes us.
Let us lay it all out before God. And wait expectantly.
Prayer
Holy God, I have much to talk to you about…. Amen.
---
Tuesday, March 24, 2020
Morning Psalms Psalms 34; 146
Genesis 49:29-50:14
1 Corinthians 11:2-34
Mark 8:1-10
Evening Psalms Psalms 25; 91
"In those days, there was another large crowd with nothing to eat." -Mark 8:1
"They ate until they were full. They collected seven baskets of leftovers." -Mark 8:8
A Timeless Story Of Enough (And Leftovers)
It's a timeless story.
People who have nothing
(in this instance food)
come to Jesus and receive everything
(plus seven baskets of leftovers).
Our physical resources,
our emotional resources,
our spiritual resources,
are all over the map.
All seems well and then
the needle drops to empty.
Or feels like it at least.
Come to Jesus.
There's this timeless story.
About people who have nothing.
Coming to Jesus.
Receiving enough.
And leftovers.
---
Monday, March 23, 2020
Morning Psalms 119:73-80; 145
Genesis 49:1-28
1 Corinthians 10:14-11:1
Mark 7:24-37
Evening Psalms 121; 6
"The Lord is good to everyone
and everything;
God's compassion extends
to all his handiwork!"
-Psalm 145:9
Everything is permitted, but everything isn't beneficial. Everything is permitted, but everything doesn't build others up. No one should look out for their own advantage, but they should look out for each other. -1 Corinthians 10:23-24
The social fabric is one of those things that is both important and seldom truly tested. Generally we can go along and get along. The Coronavirus is not one of those situations where this is true. It is testing the social fabric, pulling and tearing, strong in one place and not so much in others.
Everything is permitted is not the case in every state and jurisdiction. I would add that not everything is beneficial based on my trust in those who are suggesting the rules of disengagement at this time. And yet, there are still, even today, as levels of caution are ramped up in many places, other places where all continues to function as though, where they are, the science of contagion does not apply.
It is easy to become frustrated and resentful when the news shows us pictures of beaches still full of people and other situations where what seems to be common sense has not yet prevailed. And then along comes the Psalmist to remind me that God is good to everyone and everything, that God's compassion extends to all of the creation. I need to work on following that lead. I can pray and hope that folks will all get on the same page as we work at #flatteningthecurve, but I need to keep my energy moving in the positive direction of encouragement – aiming to do the things that I should be doing to help – all the time praying for God's health, healing and wholeness for the whole big quilt that is all of us.
Prayer
Healing God, help us to make wise choices, not looking out for own advantage, but looking out for each other. Amen.
---
Sunday, March 22, 2020
Morning Psalms 84; 150
Genesis 48:8-22
Romans 8:11-25
John 6:27-40
Psalms 42; 32
"How lovely is your dwelling place,
Lord of heavenly forces!
My very being, longs, even yearns,
for the Lord's courtyards."
-Psalm 84:1-2a
It is Sunday afternoon as I write this. For the second Sunday in a row we have been physically unable to gather in the sanctuary for worship, because of the importance of keeping a safe distance from one another and not gathering in crowds due to the Coronavirus. The governor of Kentucky yesterday requested that houses of worship across the Commonwealth sound their bells at 10:00 a.m. this morning. Ray, one of our church folks, came and rang the bell and I videoed it with my cell phone to post on Facebook so that those who were at home could see it and hear it and experience the moment. Even so, a couple of folks came in their cars and parked in the parking lot, keeping a safe distance, but wanting to be here in person.
Those in their cars represent so many in our congregation who are energized by the worship and interaction that are a part of our weekly gathering and the joy of being present on the grounds of our church, where worship has taken place since 1858. Many have said in a variety of ways "Lord, how lovely is your dwelling place at 4765 N. Preston Highway!" In these past couple of weeks still more have expressed a yearning for the Lord's courtyards in this place.
There are places in life where we feel the strongest of connections to our Creator.
I am thankful for this place, for what it means to so many, and look forward to the day when we can fill it with the sounds of God's people gathered together. In the meantime, God continues to be present with us and to use us in wherever we may be.
Prayer: Holy God, thank you for holy places. Help me to seek the holy in every place. Amen.
---
Saturday, March 21, 2020
Morning Psalms 43; 149
Genesis 47:27-48:7
1 Corinthians 10:1-13
Mark 7:1-23
Evening Psalms 31; 143
"Why, I ask myself, are you so depressed?
Why are you so upset inside?
Hope in God!
Because I will again give him thanks,
my saving presence and my God." Psalm 43:5
I've never been drawn to the Psalms. I appreciate them, have favorites and find beautiful language there, but I've always resonated more with other parts of scripture. Maybe one of the things to come out of the Spring of COVID-19 is a better, deeper appreciation for the works of the Psalmist(s). For the third day in a row it is the Psalms that have drawn my attention and spoken to the circumstances of the day.
Depression. I don't believe I am depressed at this point by what is happening. I know there are folks who suffer in an ongoing way with depression and who likely face greater challenges right now then maybe they do on a day to day basis when life didn't include COVID-19. I suspect there are those who may be depressed or feel themselves moving towards depression because of what is happening. When the Psalmist asks, "Why are you so depressed? Why are you so upset inside?", I'm going to hear that as an honest question and not as the first part of what could be heard as a rebuke with a follow up direction to "Hope in God!".
I'm wistful a bit today. Facebook has a feature that shows you what you were doing in past years on this day. Today, last year, I was at Boulder Beach in South Africa videoing penguins with my cell phone. It was so much fun. Today I'm getting ready to video myself in an empty room sharing a message for the church. I look forward to sharing the message, but I'll be honest – it's not as much fun. My guess is that many of us are thinking of the restrictions we are currently living with and thinking back to the carefree days of…a couple of weeks ago, and feeling some level of wistfulness, each in our own way.
Take care of yourselves. It is as important that we pay attention to our mental health as to our physical health. We are holistic beings. Indeed, as the psalmist suggests, "Hope in God!", but also know that if you are feeling anxious, wistful, depressed – any of these and more – God wants to know that as well. Be honest with God. Share with each other and support each other as possible.
Prayer: We pray this day for mental, physical and spiritual health as we traverse these anxious times. Amen.
---
Friday, March 20, 2020
Morning Psalms 22; 148
Genesis 47:1-26
1 Corinthians 9:16-27
Mark 6:47-56
Evening Psalms 105; 130
Because of his dreams, Joseph was able to understand a famine was coming to Egypt and made preparations well in advance. When the famine came the people quickly exhausted all of their resources. The first year of the famine they came to Joseph and offered up their valuables. The second year they came to Joseph and gave Pharaoh their land. I'm not here to decide if they made wise decisions in handing over everything to Joseph in exchange for food, it seems they had little choice, it was the necessary decision. It is easy, though, to hear the anxiety in the people's interactions with Joseph and to recognize that their choices are shaped both by reality and by their anxiety.
There is something here for us in these, our own anxious days. Anxiety over present and possible future circumstances can crowd us in and can make our choices seem quite limited. Today's gift then may be the presence of Psalm 148. It is a celebration of God. The majesty of God and the greatness of God's creation. It offers a perspective to this or any moment. Anxiety is real and will have it's moment. Circumstances can be truly difficult. At the end of every day though, these words continue to be true:
"Let all these praise the Lord's name
because only God's name is high over all.
Only God's majesty
is over earth and heaven." Psalm 148:13
Prayer: In the midst of our anxiety, walk with us. Remind us of who you are and help us to see and give thanks for your creative majesty this day and every day. Amen.
---
Thursday, March 19, 2020
Morning Psalms 27; 147:12-20
Genesis 46:1-7, 28-34
1 Corinthians 9:1-15
Mark 6:30-46
Evening Psalm Psalms 126:1-2
"The Lord is my light and my salvation.
Should I fear anyone?
The Lord is a fortress protecting my life.
Should I be afraid?
-Psalm 27:1
And there it is – the first verse of the first reading in this project. Should I fear anyone? Should I be afraid? Should I…fear? Fear is clearly one of the animating themes of the day. Will we be well? Will those we love be well? Will our community, state, nation and world be well? Those questions come quickly to the surface largely because the answer is so obviously unknown. How long will we need to maintain our social distance, or as I've heard some refer to it in a more precise way, our physical distance? How long until life becomes, once again, more recognizably what we thought of as normal? What is life in Kentucky in March without the NCAA tournament or the first Saturday in May without the Kentucky Derby?
Fear has been showing up in the lives of people since well before the Psalmist wrote about it and has continued right on throughout history and here we are. In the midst of the fear, which truthfully isn't going anywhere anytime soon, the Psalmist's other words in verse one are good to hold on to. The Lord is my light and my salvation. The Lord is a fortress protecting my life.
There is never any shortage of potentially fearful things. Whether or not we should fear, we probably will, at least a bit. It would be dishonest to say there isn't anything to fear at this point in our COVID-19 journey. With thanksgiving know that in the face of that fear, the Lord, our light and our salvation, is with us. Let's keep reading.