During this time of COVID-19, We invite you to join us for worship on Sunday mornings by viewing our pastor's message, listed under the "Sermons" link. You may also listen to the sermon audio by dialing (502) 212-5863 . We also encourage you to read his messages under the "Devotions" link.
Read the pastor's comments (updated May 28) by following the Announcements link.
Our aim is to follow Jesus and to experience God at work in our lives both as individuals and as a community of faith. We hope that you will experience worship as a time to offer thanks and praise and to be lifted up, challenged and inspired to focus on God's will for your life.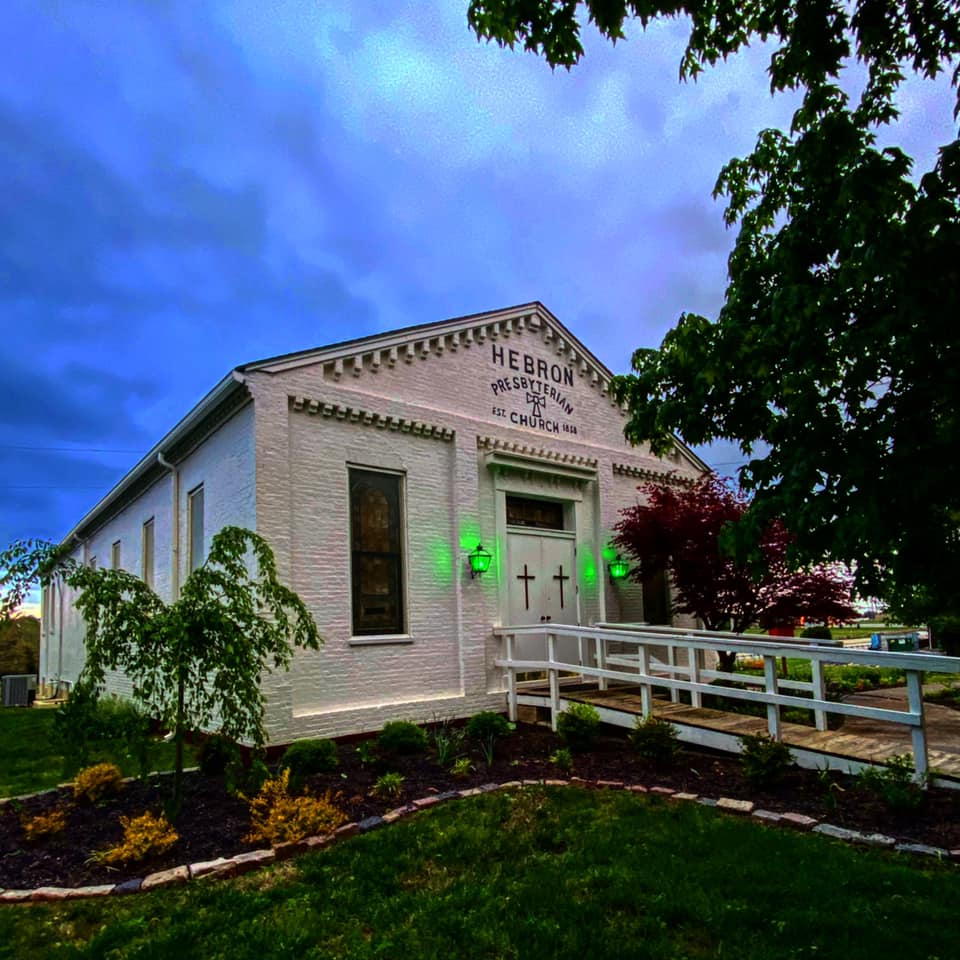 Hebron has been a vital community of faith in our current location since our founding in March of 1858. In 2019 we celebrated our 161th Anniversary. We are grateful for our long history and for the ministry that has happened here and we believe that God continues to call us to be at work in our community through worship, mission, fellowship and service.